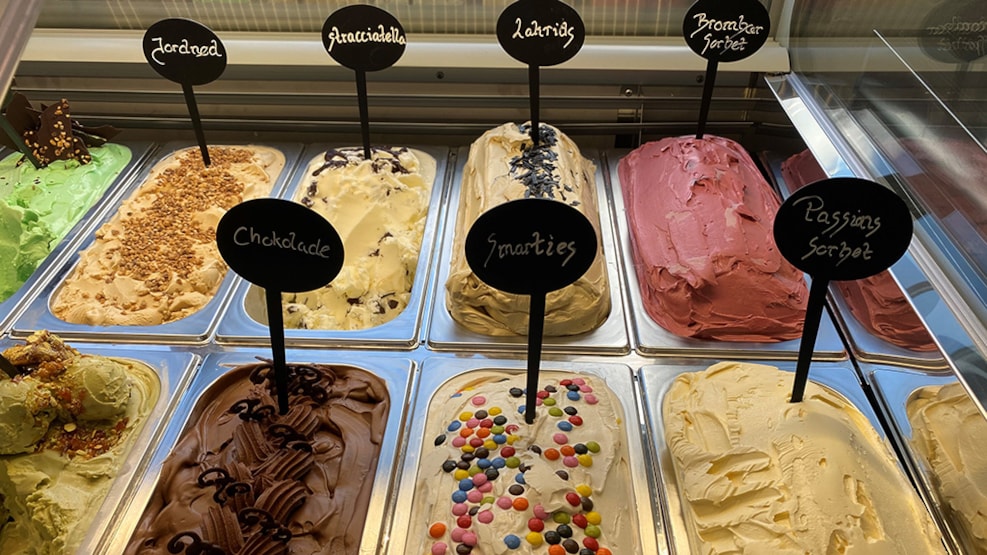 Dal Basso - Icehouse with delicious ice cream in Billund
Dal Basso - This is the name of Billund's ice cream house and the explanation is very simple: ice cream is made from scratch here. Dal Basso means "from scratch".
The shop is open seasonally (April-October), where we offer soft ice cream, waffle ice cream, milkshakes,
slush ice, ice bombs, family boxes and thermo boxes.
At Dal Basso we make ice cream cakes to order, and it is possible to rent our ice cream bar out of the house, all year round.
You will find Dal Basso on Vejlevej in Billund.
The official address is probably Kløvermarken 13, but the store's facade faces Vejlevej, where there is also a parking space.
For opening hours - see Facebook and the website
Destination Trekantomraadet © 2023