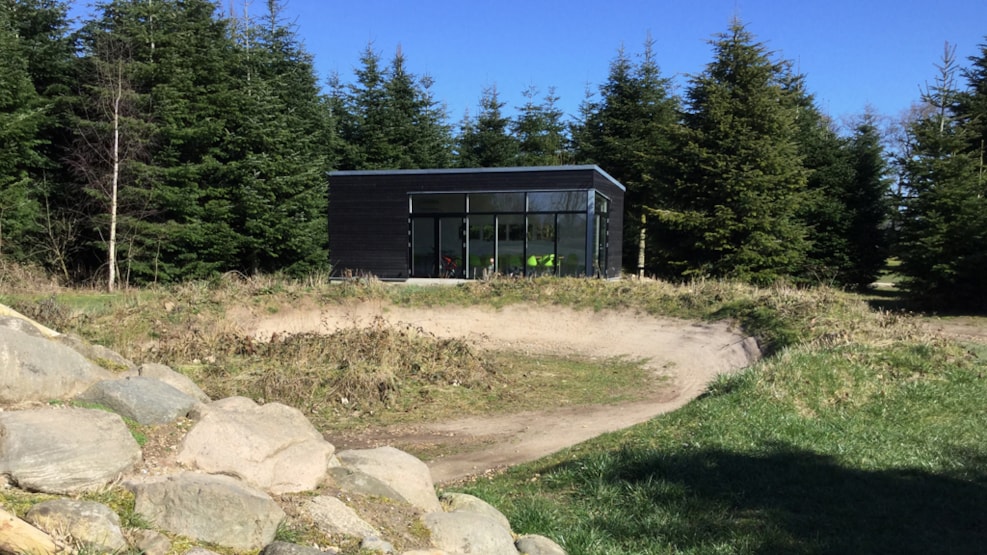 EssiLaub.dk - Mountain bike in Kolding - Rental and Teaching
If you are going to have a very unique experience then you should visit Essi Laub - After an hour of lessons with tips for the mountain bike tour, the new skills must be used on the 2.4 km long single track course. Certainly an experience that will be talked about long after.
'Grønholt sporet' – a mountain bike track for all
Grønholt sporet is a private mountain bike track med a technique training area and a 2,4 km marked single track. The track offers both technical challenging A lines and B lines, which everyone can use. The track is suitable for both beginners and the more experiences rider and can provide the setting for a fun day with the family.
The track is open every day from sunrise until sunset. Limited hours week 31 due to mountain bike school.
Use the vacation to take a technique-training course, expand your technical repertoire, and increase your safety. Take a family technique course – children and parents learn together and have fun.
Book a guided tour on the many attractive mountain bike tracks in Kolding and the surrounding area.
Grønholt sporet is situated on Skaderup Landevej 31, 6640 Lunderskov, 6 km outside of Kolding.
Riding on the track is at your own risk. Helmet is mandatory. Ride under the circumstances and your skills. Enjoy.
https://www.youtube.com/watch?v=VY_2wB4MpWs--