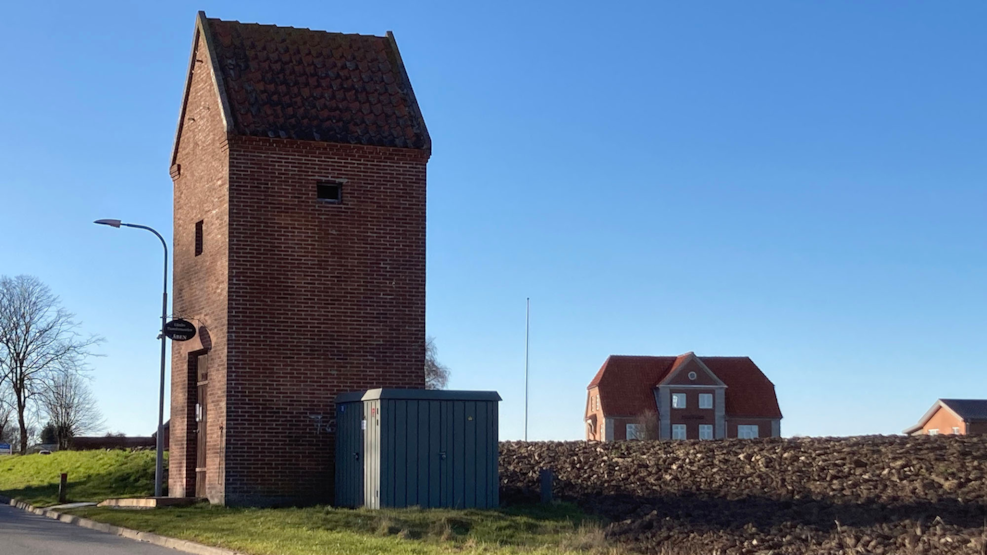 Gårslev - Picnic shelter
The visiting and picnic area is located in Gårslev in the middle of Skolebakken. The picnic area consists of a set of benches with seating. The picnic area, called Madpakkehuset, is located along the scenic Marguerite Route.
Facilities: table and benches
Number of people: 6 people
Toilet: No
Access to water: No
Access to firewood: No
Other facilities: There is access to the tower where there is a small exhibition and a book swapping library
Parking: You can park at Gårslev Hallen opposite the tower
Accessibility: Wheelchair users can visit the tower using a ramp. There is access to water and toilet facilities at Gårslev Hallen.
Description: The site is an old transmission tower, which today is open to visitors. Inside the tower, you will find a bookshelf where you can take a book with you for free, or hand in a book you wish to pass on to others.
The tower is also home to a painting and ceramics made by the citizens and schoolchildren of the town in collaboration with artist Jette Løwén. The visiting area offers views over the fields.
Destination Trekantomraadet © 2023