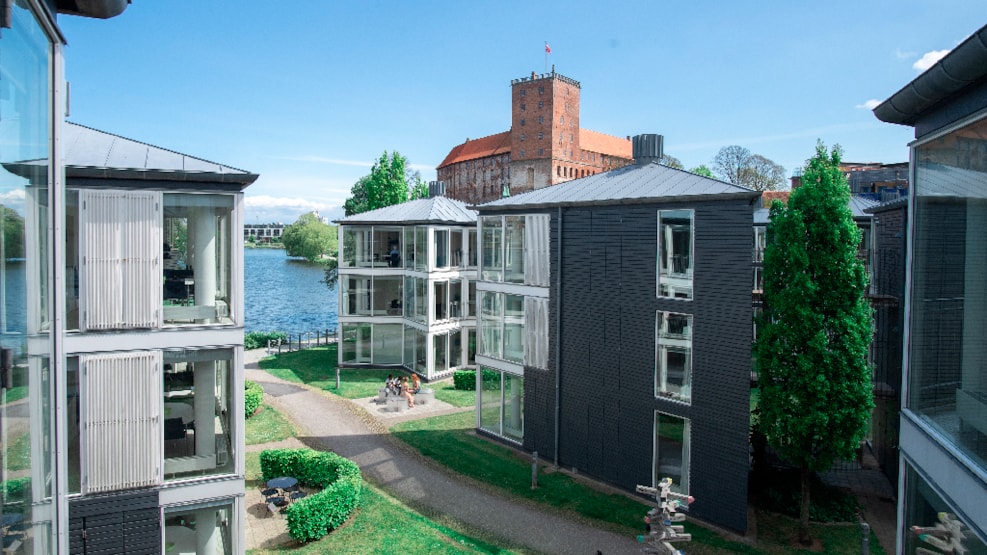 Kolding Hotel Apartments - Meeting rooms
Kolding Hotel Apartments provides the framework for your meeting. It is possible to rent a penthouse flat with room for 10 participants, both around the table and in the soft furniture. Our central location offers a wealth of activities when the working day is over. Cafés, restaurants, shopping and cultural experiences are just a few steps from your flat.
Meetings in the penthouse – overnight accommodation in flats
Kolding Hotel Apartments with 73 hotel flats. We have two Slotssøflats that make up the perfect alternative meeting rooms. There is ample space for 10 people, both around the meeting table and in the slightly softer furniture or on the large balcony overlooking the Castle Lake. The tranquillity and views of the place let creativity grow.
When holding a meeting at Kolding Hotel Apartments, we are responsible for providing all the AV equipment, just as parking and wireless internet are included in the price. When you stay with us, you get a nice flat with living room, bedroom, kitchen and bathroom.
If you are to hold a larger conference, you can stay in Kolding Hotel Apartments and hold the meeting somewhere nearby. Visit Kolding is happy to help put together a programme.
Activities
When the workday is over, there are plenty of options. Fitness and the 5-star water park Slotssøbadet, are only a few minutes from Kolding Hotel Apartments. There are good running routes right outside the door, and the city centre with its excellent opportunities for doing a bit of shopping is just around the corner along with restaurants, cafes and a vibrant cultural life.
The active meeting: When thinking big thoughts, it is important for the brain to get new input and lots of fresh air. This is obvious when you hold your meeting at Kolding Hotel Apartments.