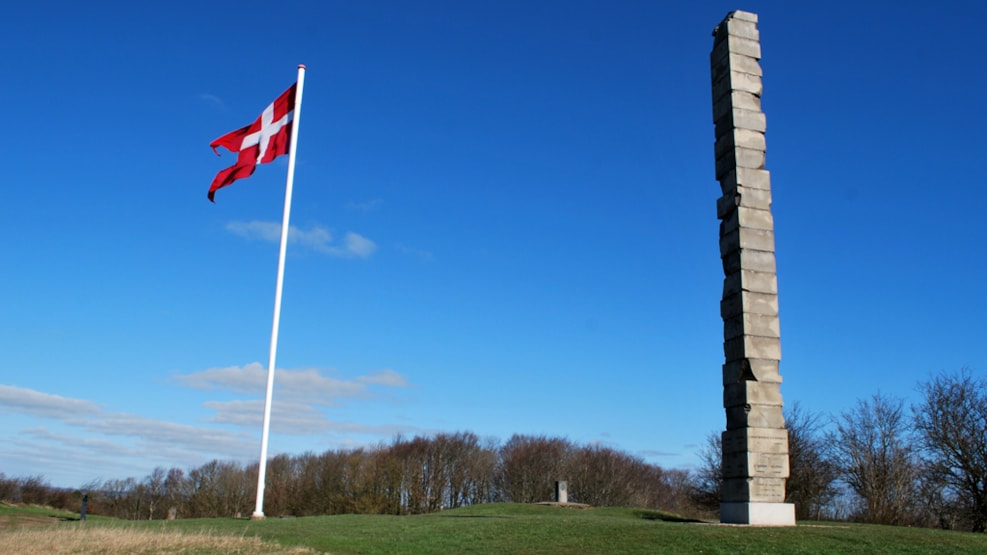 Skamlingsbanken MTB - Guided tour on MTB in Kolding
This tour can be combined with the tour "Stenderup forests", where we ride the big tour, or a light version.
From the Stenderup forests we follow the waterway along the coast, alternately on asphalt and gravel road, and thus reach the bay of Mosvig at Grønninghoved beach.
From here we follow the 2 km long hiking trail up to Skamlingsbanken 113 meters above sea level. Skamlingsbanken is South Jutland's highest point.
A 16 meter high granite pillar marks this point.
The Skamlingsbanken is a beautiful natural area, from which there is a magnificent view of the entire area between Kolding and Christiansfeld. There are also views over the Little Belt to Funen and to the west far into southern Jutland. The landscape is lush with small hills, beach forests, living fences along roads and fields.
Skamlingsbanken is particularly well known for the popular parties held in the years 1843-59 in support of the Danish cause in Southern Jutland.
Today, Skamlingsbanken is a popular excursion destination.
The Skamlingsbanken hides on a couple of fun trails that we can ride before heading back home towards Kolding.
The trekking biker can look forward to the beautiful home ride on quiet asphalt and dirt roads.
Level: 2, 3, 4
Time: 2-3 hours
Meeting point: Marina Syd, Skamlingvejen 5, 6000 Kolding
or Skamlingsbanken, Skamlingvej 5, 6000 Kolding