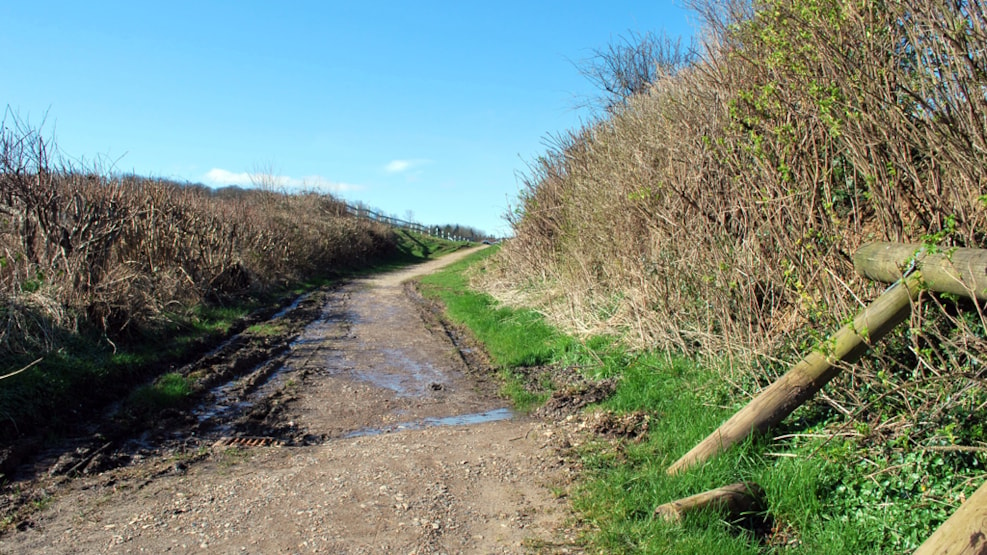 Stenderup Forests in Kolding - MTB - Guided tour on Mountainbike
The tour starts at Marina Syd, from where we follow the fjord towards the Stenderup peninsula, south of Kolding. A pleasant and scenic stretch, where we alternate on small asphalt and gravel roads, as well as greet the first hills, with the first stop at Paradise Bay - a favorite place for yachtsmen. From here we organize the trip depending on whether you ride Trekking or Mountain biking. The Stenderup forests, which store over 500-year-old oaks, consist of three forests; Nørreskov, Midtskov and Sønderskov. The beautiful coastline makes it special to visit, with great views over the Little Belt. A particularly beautiful sight meets you from the high cliff, Rønshoved.
If you are on Mountanbike we ride the hiking trail along the coast - both north and south of Rønshoved.
Trekking bikers stay on the more accessible dirt road, which follows the coast a little inside the forest. On our way, we encounter burial mounds, ramparts and other historical monuments that tell of human activity for thousands of years.
The turning point is the picnic area in Sønderskoven, also called the "tree-leg forest", as there are many lime trees that were planted after the war in 1864.
This type of wood was perfect for making leg protesis to the soldiers.
From here we return or continue on the somewhat longer trip - "Stenderup Forests and Skamlings Bank".
Time: 1.5 - 2 hours
Level: 1,2 & 3
Meeting point: Marina Syd, Skamlingvejen 5, 6000 Kolding