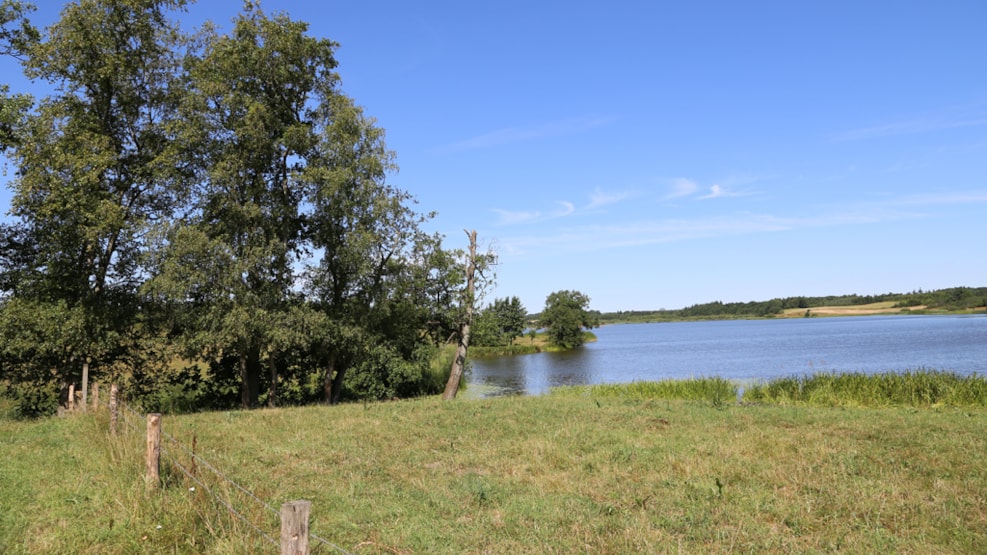 Around Dons Nørresø - Walking route by the Donssøerne in Kolding
Enjoy Dons Nørresø located in a magnificent landscape far away from the city.
Dons Nørresø is set in a magnificent landscape, with a fantastic history. Together with Dons Søndersø, the lake supplies water to the old hydroelectric plant, Harteverket. The natural environment alternates between scrub, reeds and open grassland, and you will enjoy the experience of being far from the city. There is rich bird life in and around the lake, and in the autumn, you may be lucky to experience a murmuration of starlings. In several places you pass through enclosures with grazing animals.
See the route around Dons Nørresø here: Route
Destination Trekantomraadet © 2023