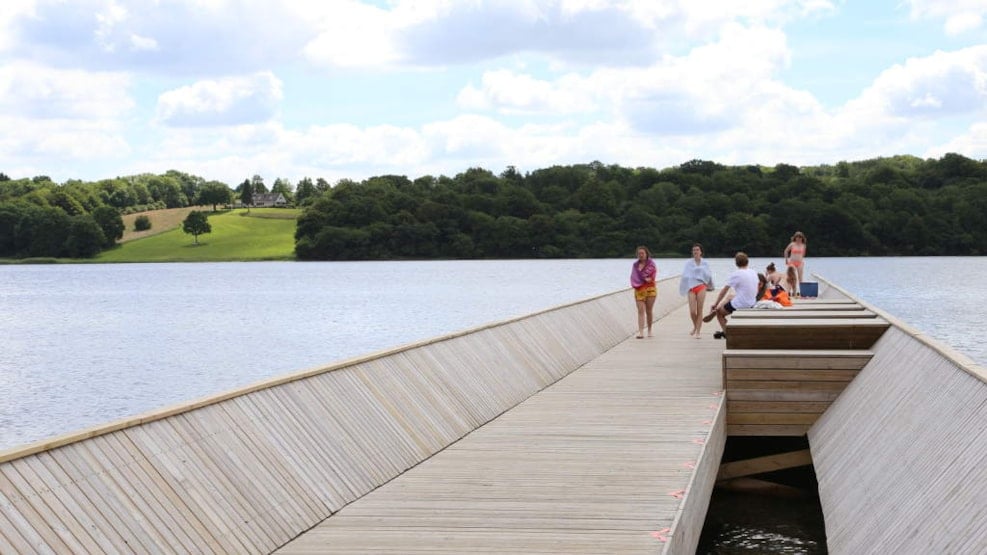 Badebro - Kolding Fjord
The architect-designed bathing bridge stretches as far as 85 meters into the inlet and is just worth a visit!
Lyshøj Fjordbad has a beautiful activity pier designed by an architect, which invites to picnics, sunbathing and games. The pier can be used all year and is suitable for winter swimming.
The batting pier goes 85 meters out in the inlet, is five meters wide and is build in wood. Two places have inbuilt seats and tables so you can sit on the water and enjoy the view and your brought food. 
At the end of the pier there is a slide that goes directly in the water. The water has a variable depth with stones and soft bottom. Large grassy area for games and activities and easily accessible woods. The beach offers toilet facilities and a bus stop.
Destination Trekantomraadet © 2023