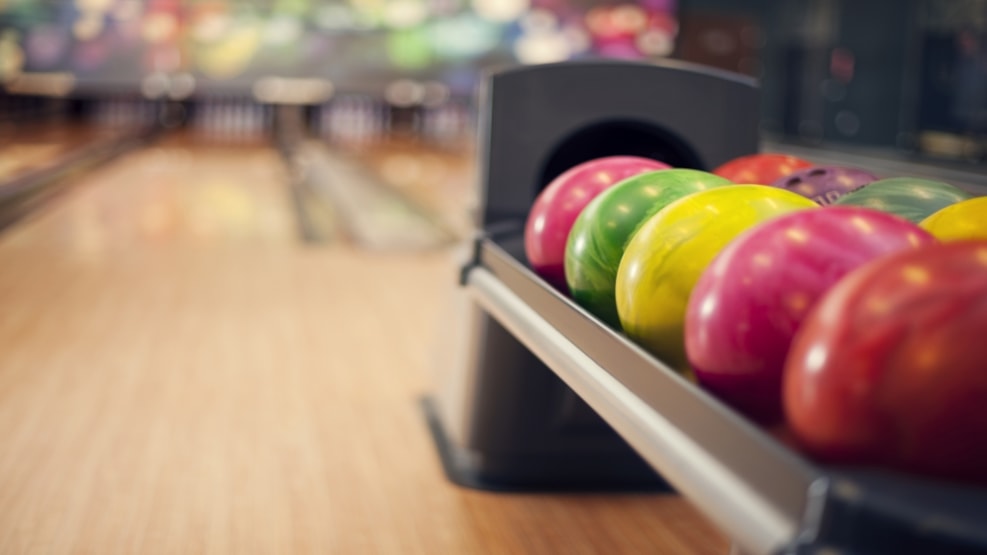 Bowl 'n' Fun - Bowling center in Kolding
At Bowl 'n' Fun you can do much more than bowling. Try the exciting and nerve-wracking Escape Rooms, shooting simulator, Happies Legeland for the little ones or the action game Laser Hero. Contact us and hear more about our opportunities for group experiences
Bowl'n'Fun is Denmark's largest chain of bowling and entertainment centers. And if you ask their guests, they probably also think that it is the funniest meeting place for all ages in the whole country. For now stop where there will be jumping, jogging, celebrating and laughing through.
All their activities are in full swing all day long, all week long - and people eat and play all year round.
When you hold a birthday, confirmation, Blue Monday, Christmas lunch, company events or just celebrate everyday with a cozy family evening at Bowl'n'Fun, you can be sure that there is something fun to be together about. Between high-fives, adrenaline kicks and laughter flips, you can enjoy a Big Time Grill Buffet in our restaurant The Grill, where our chefs are ready by the open grill and offer dining experiences for all tastes.
Bowl'n'Fun is also handicap friendly.
You create the funniest experiences with each other - choose between
Bowling
Happie's Legeland
Escape Room
Laser shooting
Mini golf
Race Room
You will find them in 17 cities on Fyn, Sjælland and in Jylland - and among others Skovvangen 35, 6000 Kolding.
Are you hungry too? So get the most out of your visit with Max'Rabat
When you visit Bowl'n'Fun's restaurant, The Grill, you get a 30% discount on all the rides you try. So you ensure both a fun day and that you do not go home on an empty stomach.