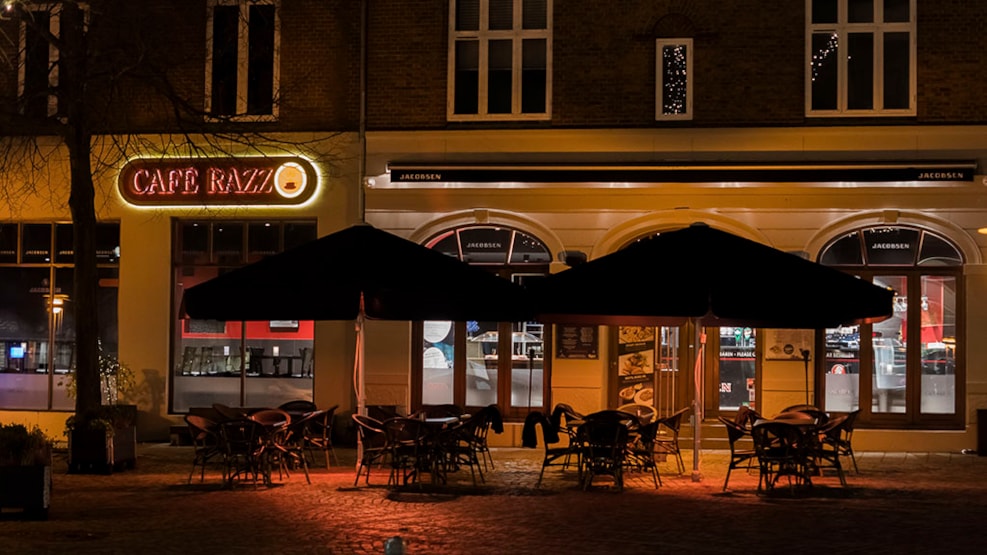 Café Razz - Cozy cafe in Kolding city centre
Unique restaurant with delicious dishes, good service and great location!
We are proud to call ourselves one of the country's leading cafés. We are known throughout the country as a unique eatery, due to our delicious food, great service and fantastic location. Cafe Razz opened back in 2006 on the waterfront in Middelfart and has served over 2,000,000 guests since its opening.
In 2016 Café Razz opened department number 2 in Kolding, with a central and charming location in Kolding's Latin Quarter, overlooking Koldinghus and the Castle Lake. Our goal was to create a café, in a relaxed environment. Where it was possible, both inside and out, to enjoy the good view, be close to life around the city center.
The café is therefore simple, but beautifully and warmly decorated for comfort and intimacy. Simple and good are also the passwords when it comes to food and drink. At Café Razz you can quench your thirst and enjoy uncomplicated good quality food at reasonable prices. Come experience a world-class café!