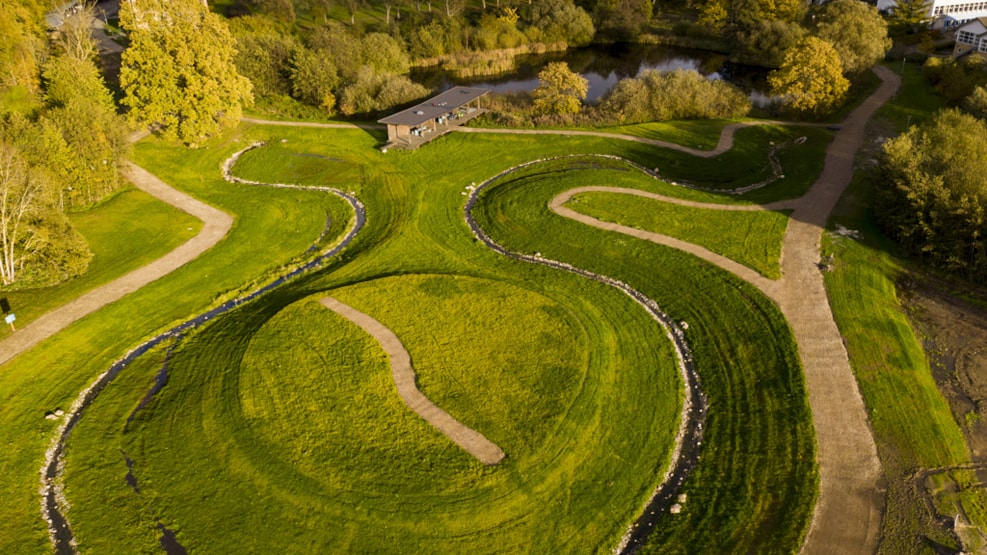 City Park East - Park in Kolding
The City park lays on the corner of Dyrehavegårdsvej and Ndr. Ringvej in a recreational area with a undulating land and have a nice pavilion by the lake where you can relax and enjoy your packed lunch and coffee.
The Park is both a good place for a walk but also a load alleviation for the center of Kolding in case of a cloudburst and heavy rain. The City park can collect up to 4000 cubic metre water in a rainwater basin. The water flows through an underground pipe system and out in the park.
City park East connects the city and Marielundskoven by the Troldhede-tunnel under Ndr. Ringvej and the paths in the park are connected to Legeparken (The Play park).


Destination Trekantomraadet © 2023