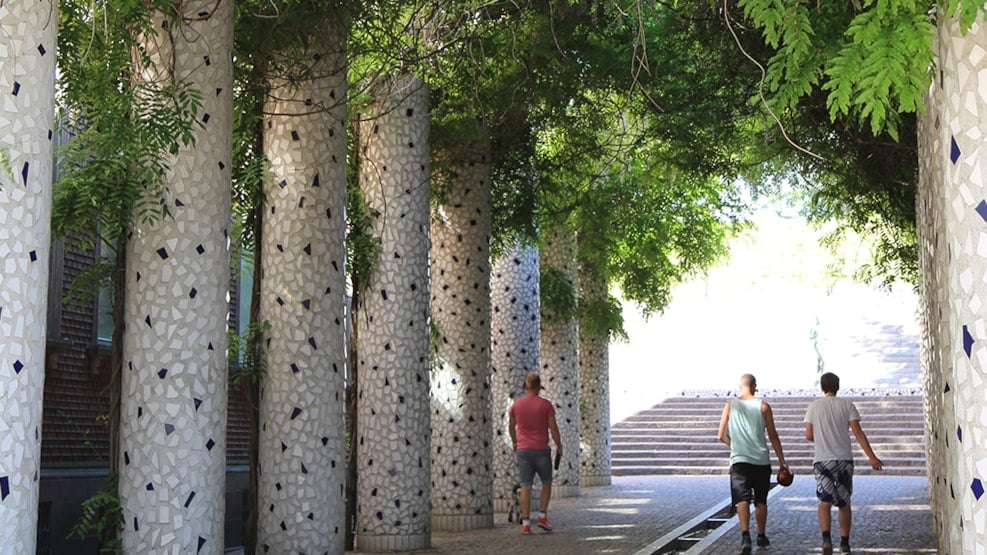 Designwalk Kolding - Guided tour in the streets of Kolding
We design life!
Kolding municipality would like to be a living Design Living Lab. There must be an interaction between the municipality, businesses, educational institutions and users. To a large extent create a cooperation between public and private companies.
The Designwalk Kolding would argue that there has been exciting design processes in Kolding before Kolding started to focus on design. The Designwalk Kolding would also like to provide guests with an experience of the city. During the Designwalk you will experience the following stops:
Nicolai, Midtgården, Nytorv, Riberdyb, the old railway bridge, Design School Kolding, Design City Kolding, Kolding library, the new skating rink, Lilletorv, the A.L Passage, The spanish stairs, Koldinghus.
Group experience for up to 15 people. Duration 2½ hours. Price on agreement.
Destination Trekantomraadet © 2023