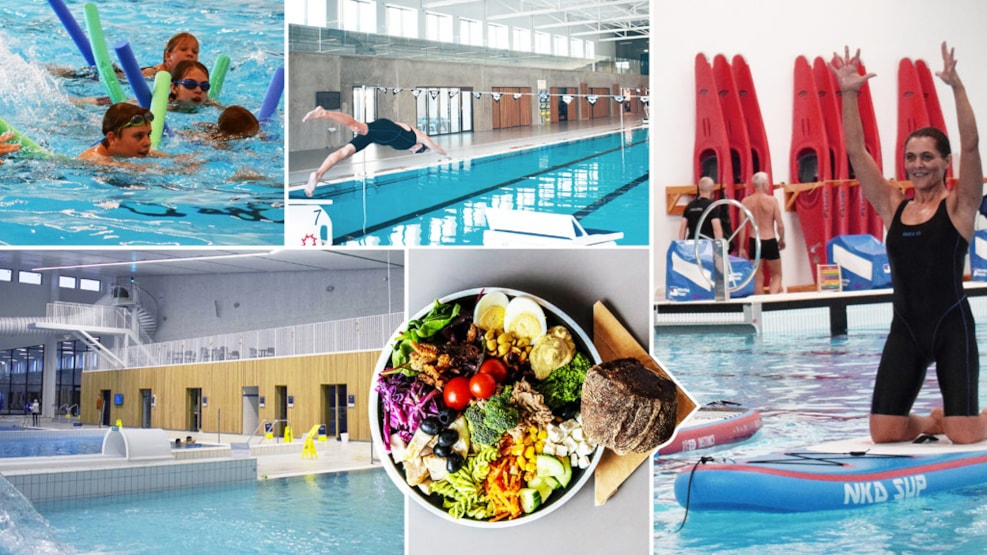 DGI Huset, Vejle's Swim Centre
Visit the wonderful swimming pools of DGI Huset in Vejle where there is plenty of activities and wellness opportunities for children and adults alike.
The swim centre offers no less than four hot pools as well as one and three-metre diving boards in addition to a five-metre diving tower. There are two waterslides, one of which facilitates timing your descent. If wellness is more your kind of indulgence, you can also access the spa bath, steam room, sauna and infrared sauna.
The athletics pool lets you try 25-metre lanes. At certain hours, you can also swim along 50-metre lanes. Pool attendance permitting, you can paddle on SUP board or borrow a kayak.
Check out the DGI Huset website www.dgihusetvejle.dk that offers information on all the practicalities, including changing rooms, bathing rules and not least opening hours.
Destination Trekantomraadet © 2023