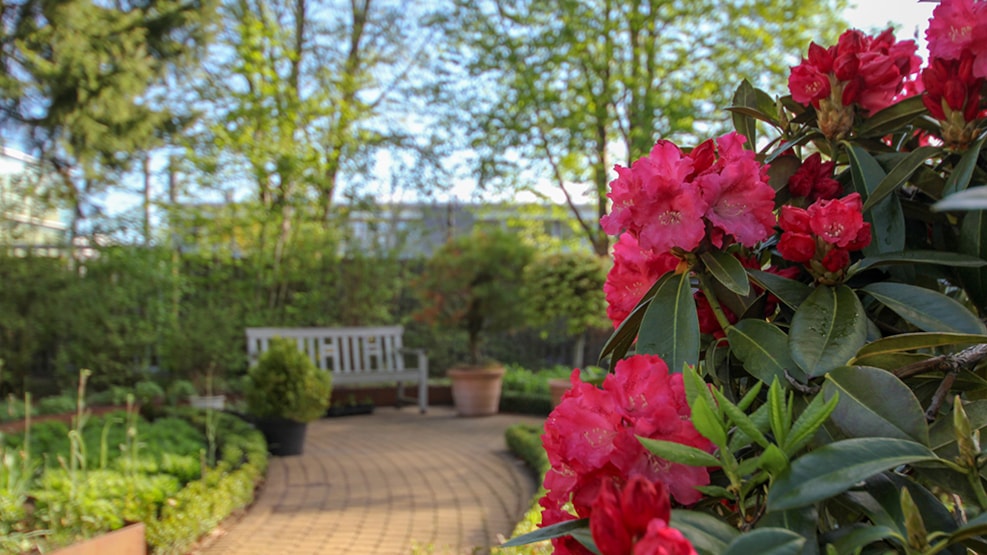 Ediths Garden (Teddy Bear Art Museum) - Beautiful garden in Billund
Visit Teddy Bear Art Museum and the 1200 Teddy Bears and visit the big parklike garden. An oasis in the middle of Billund city.The garden was established in the early 60s in close collaboration between the gardener Egon Lauritsen and Edith and Godtfred Kirk Christiansen. To day, the LEGO families lovely garden still  reflects the family's joy for flowers, trees and shrubs. Edith's hobby was the garden and her great love for flowers and colors is evident in the many plants of the garden.
Take a walk in the atmospheric park. Follow the small trails and see the diversity of the garden and beautiful colors.The garden may also be enjoyed from the Teddy Bear Cafés terrace with its beautiful rose and stone garden. Also note the unique fence surrounding the terrace. The iron fence is specially designed for the Museum by Design Master Gitte Thorsen.
It is free to visit the garden in opening hours of the museum. It is not allowed to bring your own food with you in the museum's area. 
Destination Trekantomraadet © 2023