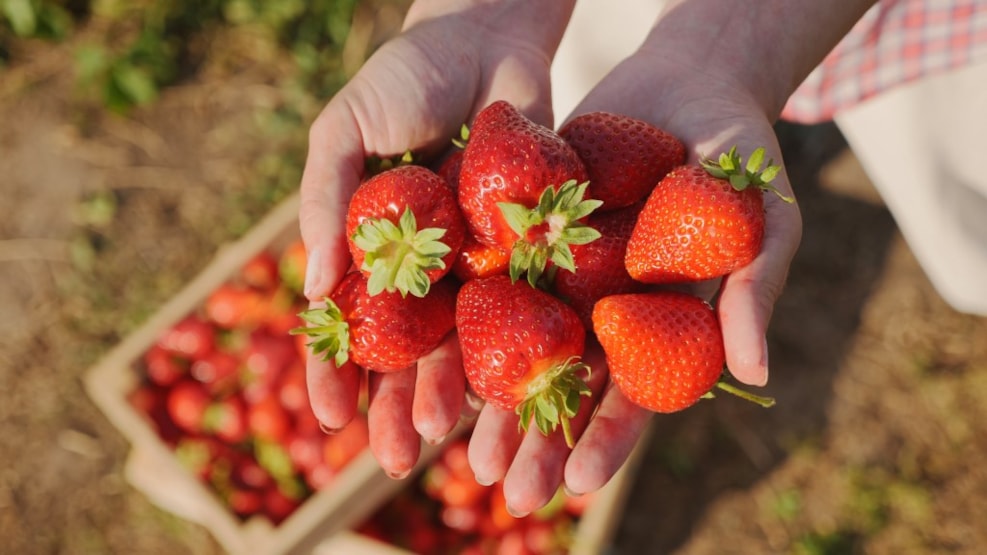 Farm shop Lystlunden - Farm shop near Kolding
Lystlunden is a well-established farm shop with a couple of decades worth of experience, where you can get fresh produce. In addition, they work with teaching the younger generations about agriculture and their produce clearly reflects the passion used in making it.      
Lystlunden is a farm shop which started around the late 90`s, they mostly produce strawberries and potatoes and partner with an egg producent and have an egg packing plant. The farm is not entirely ecology-based, but they try to keep it as organic as possible.
On the farm they also work with teaching younger generation about agriculture, and they often invite kindergartens and show them around the farm where they show and tell, about the animals and vegetables.
Destination Trekantomraadet © 2023