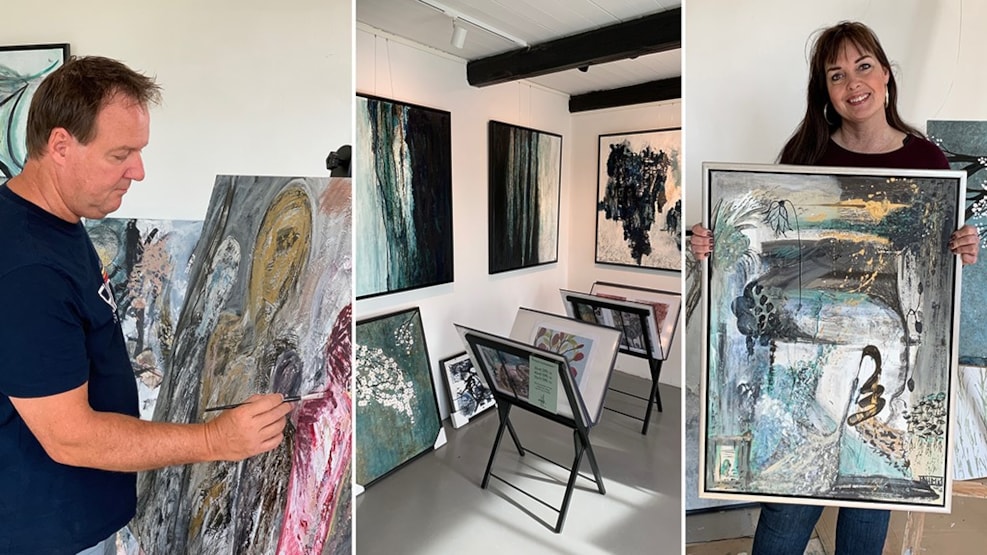 Flowers and Art - Beautiful and unique gallery near Kolding
Das Künstlerpaar John und Helene Kristensen betreibt gemeinsam die Kunstgalerie; Flowers and Art in Kolding. Hier können Sie ihr Atelier besuchen und hören, wie sie über ihre Kunst sprechen und sehen, wie die Gemälde entstehen. 
In der Galerie stellen sie ihre Gemälde, Kunstplakate, Keramik und Blumendesign aus. 
Die gemütliche Galerie befindet sich im schönen alten Pfarrgarten in Kolding und wurde von Helene Kristensen entworfen. Der Garten ist nur nach Vereinbarung geöffnet. 
Destination Trekantomraadet © 2023