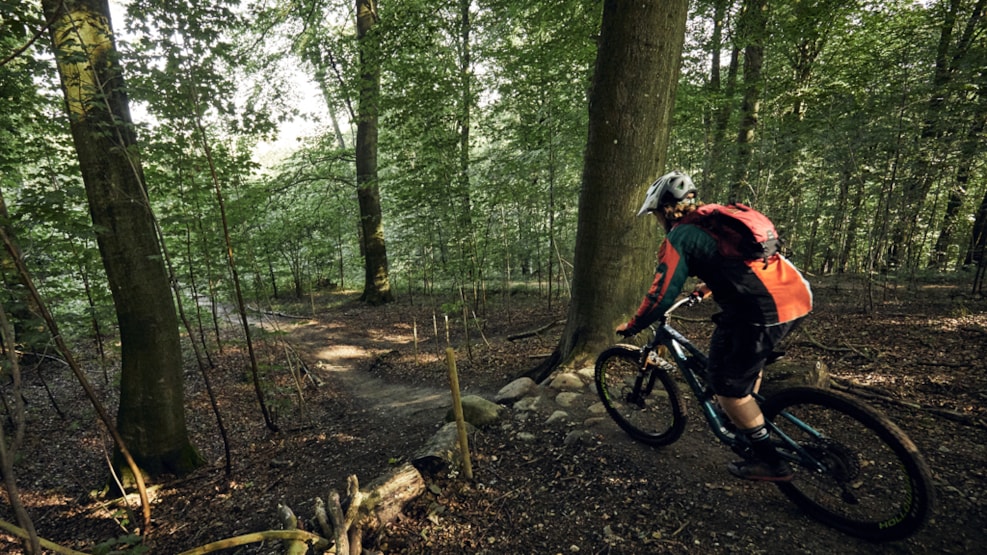 Forest Marielund - Mountain bike in Kolding - MTB Route
The Marielund Forest offers an exciting and challenging MTB terrain, where there are both trails for the beginner as well as the experienced.
Mountain biking in Marielund
In Marielundskoven, in the middle of Kolding, you will find a good and challenging MTB track. A technical route that challenges most people, especially if you choose the red route.
The route has 3 different levels of difficulty - blue, red and black, and is 5.5 km long with 160 meters of altitude.

Parking:
There are good parking conditions at Kolding Gymnasium
The idyllic area by Lake Marielund has a long tradition as an excursion destination for the citizens of Kolding.
Many rare species live here and it is therefore important to stick to tracks and paths in the forest.
Destination Trekantomraadet © 2023