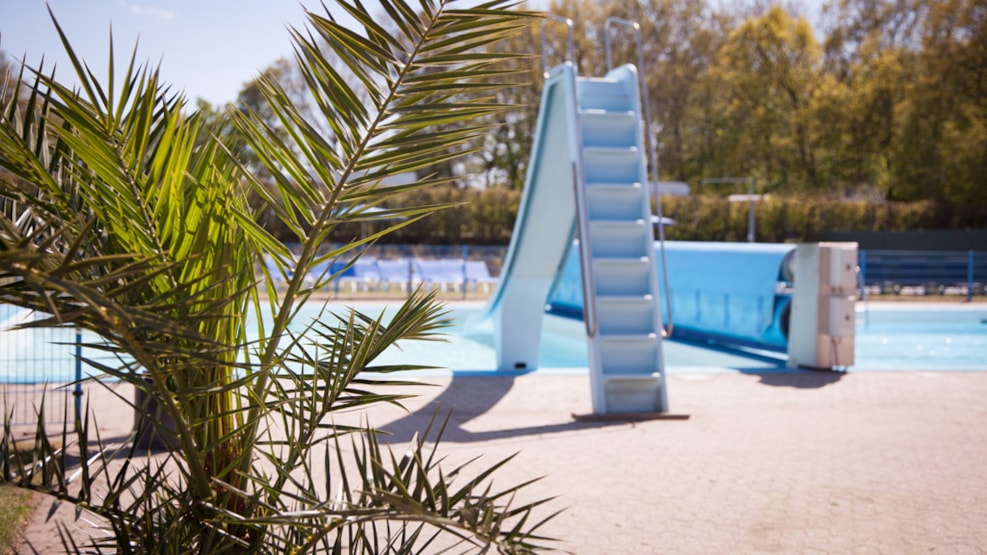 Give Open-Air Pool
Give Open-Air Pool (Give Friluftsbad) is Denmark's oldest such pool. The open-air pool comprises a heated 25-metre pool with diving boards and two children's pools with waterslides. The open-air pool is located at Give Camping. 
Give Camping has a large open-air aqua centre with several heated pools, which are always popular with both children and adults. Pay for admission at the reception, after which you can enjoy access to the various pools and slides all day.
There are always lifeguards by the pool. Here, you can enjoy fun and relaxation throughout the summer. You can also purchase refreshments at the cafeteria right next to the pool area.
The open-air aqua centre features a total of three pools, two of which are children's pools with slides and one of which is a pool for diving and swimming.