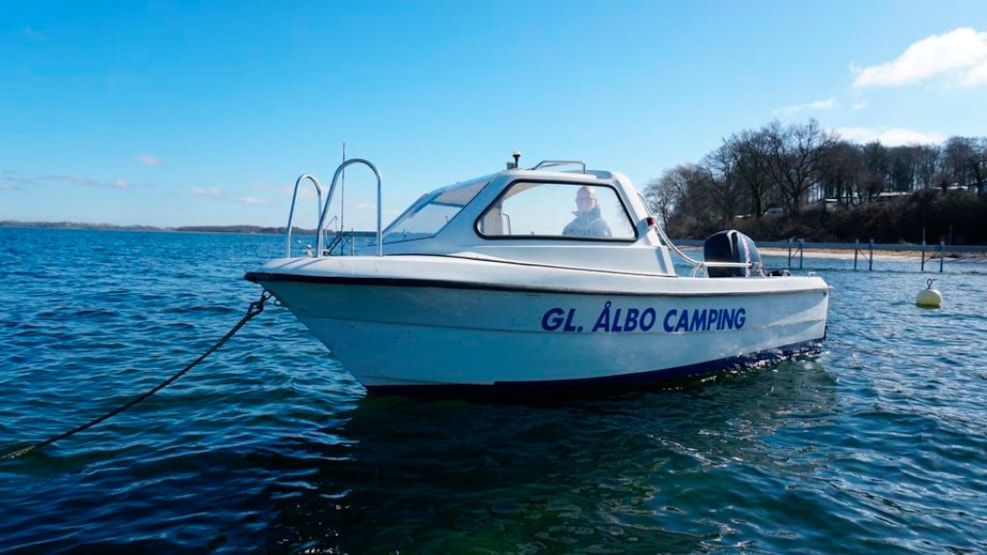 GL. Aalbo Camping Boat Rental in Kolding
Boat rental with the opportunity to sail in beautiful surroundings. 
Gl.Ålbo is a small and homely campsite on the Danish strait called the 'Little Belt.' All our camping spots have an ocean view, and guests may even glimpse porpoises frolicking in the water. Our rental boats add freedom to your diving and fishing activities, and invite you to explore the beautiful nearby bays and islands. We love to tell the scary myth of the 81-meter-deep crater that the locals call 'Maren's hole,' which is also the deepest spot in the Danish part of the Baltic Sea. For those seeking other kinds of adventures, the road to Legoland or Christiansfeld (the newly appointed UNESCO World Heritage City) is short and easy.
Destination Trekantomraadet © 2023