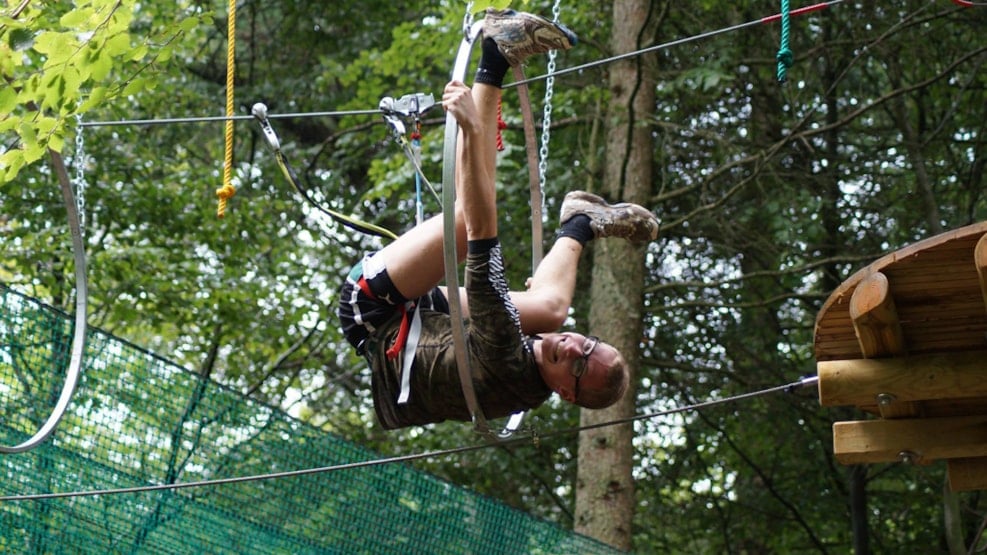 GoMonkey Kolding - Climbing park in Kolding
Experience in GoMonkey in Kolding fun, excitement and action for everyone in the tree tops where you get challenged in courage, strength and endurance.
In Gomonkey in Kolding we are ready to give you a wild climb in the tree tops in a beautiful environment. Experience the rush of climbing in different heights with challenges for all ages and experience-levels. Our great instructors, cool challenges, and the top level of security challenge your and your friend's courage in new heights.