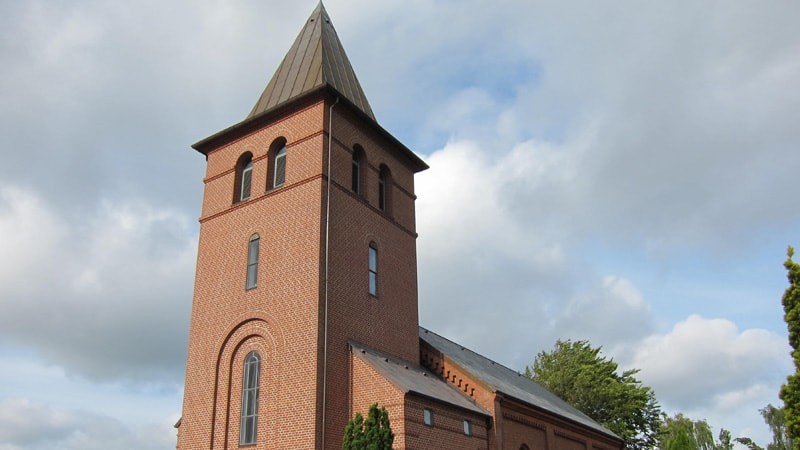 Grene Church - gorgeous church close to Billund
The church of Grene was built in 1891 replacing an earlier church. The granite blocks in the foundation come from the old church, as do the bell, the font, pulpit and chalice. The old altarpiece hangs on the north wall of the church.
A new bell tower was built in 1991, and a 12 stop organ was installed. The organ was donated by the Kirk Christiansen family on the occasion of the centenary of the birth of Mr. Ole Kirk Christiansen, founder of the LEGO-concern.
Destination Trekantomraadet © 2023