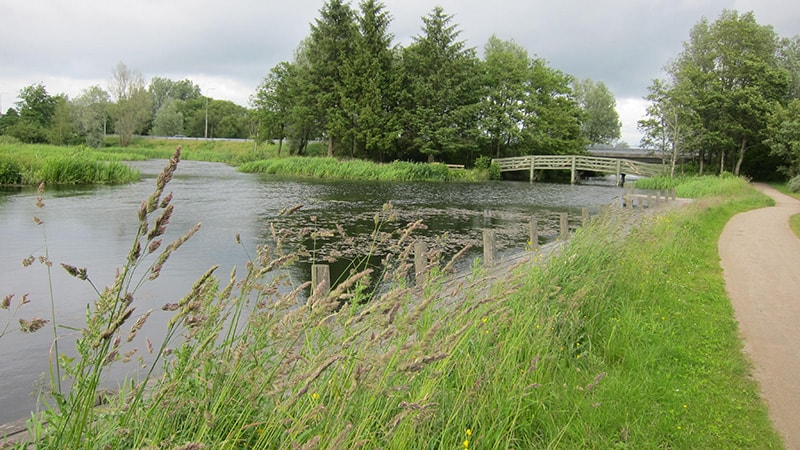 Grindsted Hjertesti -Take a walk on the pretty path near Billund
A Heart Trail is a marked exercise route, where signs along the route bear the logo of The Heart Foundation. The trail can be used all day and by everybody. Enjoy the trail!
The route runs through the beautiful nature of Grindsted, where you pass through meadows, canals and lakes - a fantastic park-like area. Here you can witness the rich wildlife and the changes of the seasons up close.
See the sculpture park, playground and the old Constitutional Court. You also pass the house of Little Johannes.
At several places the trip can be shortened by using one of the beautiful bridges. If you want to extend the trip, however, you can walk around Engsøen (3.4 km) where you can watch activities such as sailing and sport fishing.
In several places along the route tables and benches are available.
If you have questions about The Heart Trail, activities and the like, please contact the local association Billund.
Destination Trekantomraadet © 2023