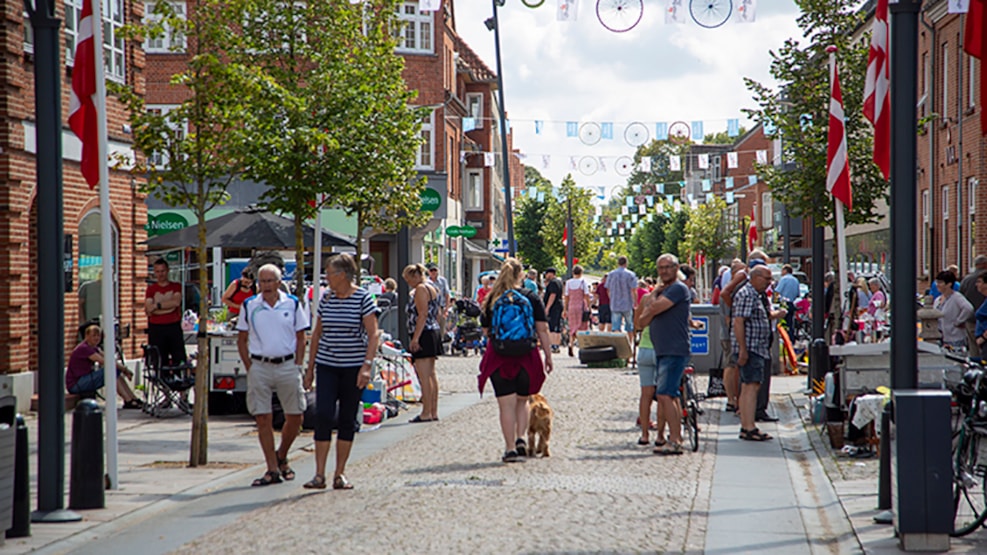 Grindsted - The Merchants' Town - Visit the wonderful village near Billund
Grindsted is a young town. A small provincial town that sprang up on the heath when a station was built on the railway connecting east and west Jutland. But what a town it became!
It all started when the first trains steamed through in 1914, Grindsted's population rocketed. For several years, Grindsted was in fact the fastest growing railway town in Denmark. There were six tracks into the town, making it the country's third largest railway hub. Hot on the heels of the railway came manufacturing companies. Grindstedværket, which for many years has been part of Danisco, was established in 1924 and quickly became the town's leading industrial plant. From 1931 to 2006, the meat processing plant was another major privately owned enterprise. Today, many other companies are experiencing phenomenal growth. 

Although the many rail connections to Grindsted were decommissioned long ago, the town has succeeded in retaining, attracting and extending a strong network of companies, thus creating jobs, the lifeblood of the town. Today, the town centre is a charming mix of classic Danish architecture from the 1920s and 30s and more modern buildings. A bustling centre of activity with ample opportunity for shopping and enjoying café life and culture.