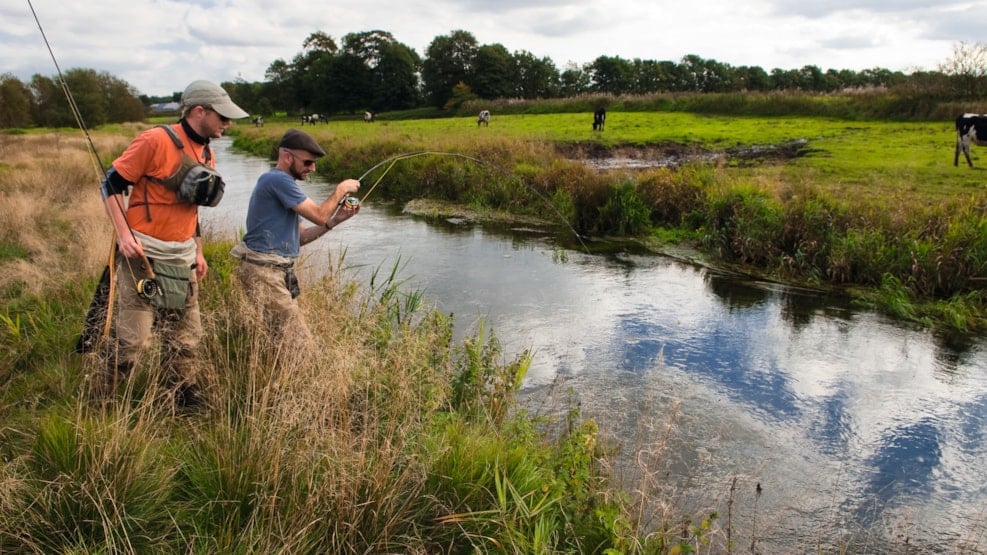 Grindsted Stream - Beautiful stream that winds through Grindsted close to Billund
Experience the beautiful nature!
Start your holiday with a fishing trip on Grindsted Stream
Grindsted Stream meanders through the countryside and is characterized by being very clear water streams. There is a rich insect life, a paradise for fly fishers, but also for other anglers. The stream has a good population of brown trout, pike, and grayling - the latter although protected. There can also a chance of catching sea trout and salmon, which are able to roam freely from the North Sea to the west of Billund.
You are allowed to fish in four sections of Grindsted Stream:
Grindsted Stream, Mølby - Eg
Grindsted Stream, Bystykket (Grindsted city section)
Grindsted Stream, Kirkestykket (the church stretch)
Grindsted Stream, Utoft
On the website of Grindsted Sports Fishing Association you can find detailed maps of the four sections.

Remember that all anglers between 18 and 65 must have a valid fishing license to fish in the Danish waters. Fishing licenses can be purchased online

In addition to the compulsory license, you also need to know the rules of the area where you are fishing. 
You can read more about it here
Destination Trekantomraadet © 2023