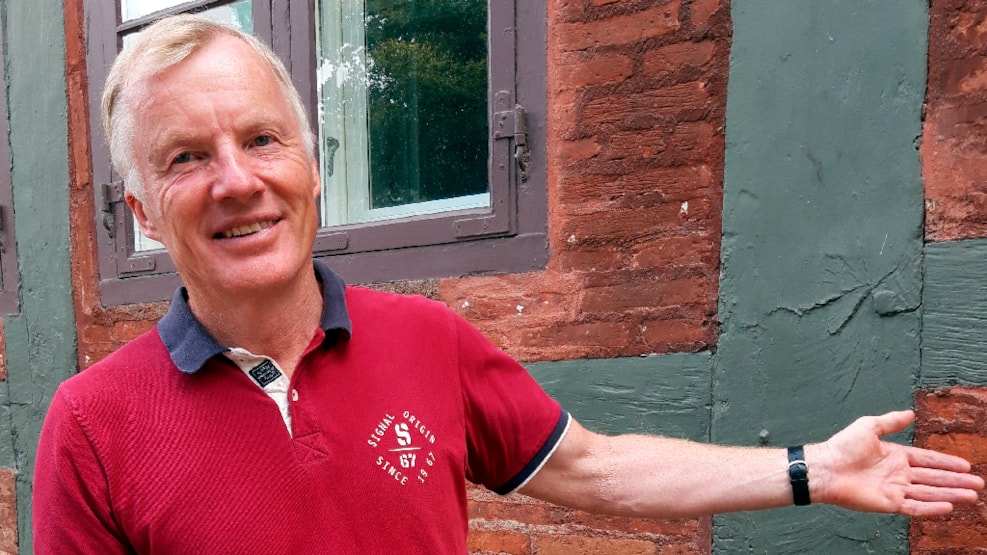 Guide - Poul Erik Rosenberg Jespersen - Guided tours in Kolding and Billund
Welcome to Kolding. As a certified guide from the University of Roskilde I will be happy to guide your group in the area. I live in the municipality of Kolding, and have since 2011, worked many different places in Denmark, showing and telling about the history and nature of our old and beautiful country. I would be happy to tell you about sculptures in Billund, about Grindsted's time as a railway town or take you on a trip to Randbøl Hede.
Billund / Grindsted is centrally located for tours to the UNESCO cities of Jelling, Brande and Søby Brunkulslejer, Vejle and Vejle Ådal and Vejen with the art museum and Skibelund Krat.
The sites in the area for guided tours are mainly the centre of Kolding with the castle of Koldinghus, Kolding Campus and design, the Unesco town of Christiansfeld and the cultural and natural site and viewing point of Skamlingsbanken.
I also arrange and conduct day tours starting from Kolding, so do not hesitate to inquire about any tours you would be thinking of.
Destination Trekantomraadet © 2023