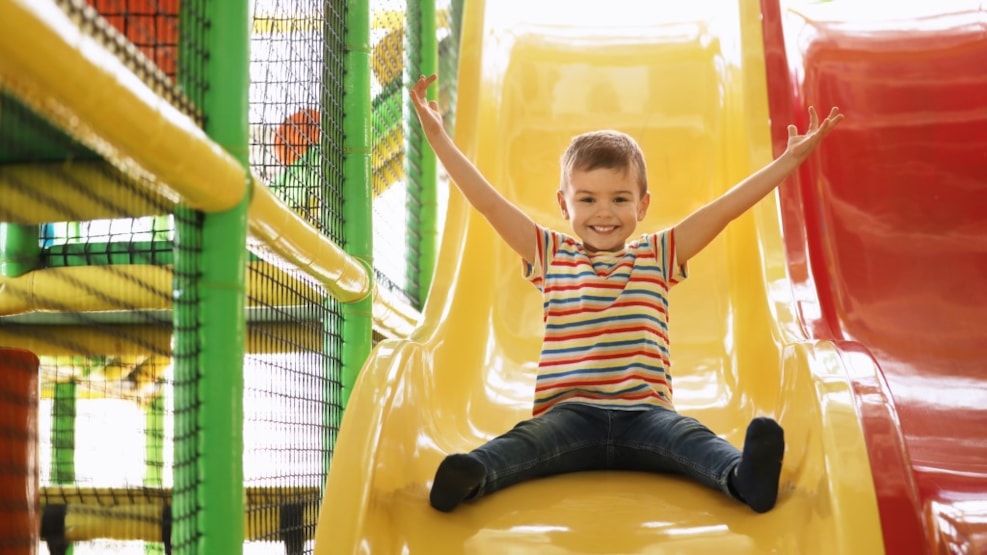 Happie's playland, Indoor play area in Kolding
Indoor playground in Kolding - plenty of room for many hours of fun and play
Let the kids run and jump in Bowl'n'Fun Kolding's popular playground, which is absolutely perfect when the children need to burn off lots of energy, because here you can climb, crawl and slide on the loose. With a day in Happie's Playland, there is a guarantee of good laughs - for both children and parents - when the kids are let loose in the playland.
In Happie's Legeland, the children can be allowed to frolic on 1,000 sqm. play area, filled with everything from trampolines, bouncy castles, slides, ball pool, climbing towers and much more. All of which help to create a space for all children and so that the game really becomes fun!
Happie's Legeland is also handicap friendly.
You create the funniest experiences with each other - and in addition to Happie's Playland, you can choose between
Bowling
Escape Room
Laser shooting
Mini golf
Race Room
You will find them in 17 cities on Funen, Zealand and in Jutland - and among others Skovvangen 35, 6000 Kolding.
Are you also hungry? So get the most out of your visit with Max'Rabat
When you visit Bowl'n'Fun's restaurant, The Grill, you get a 30% discount on all the rides you try. So you ensure both a fun day and that you do not go home on an empty stomach.