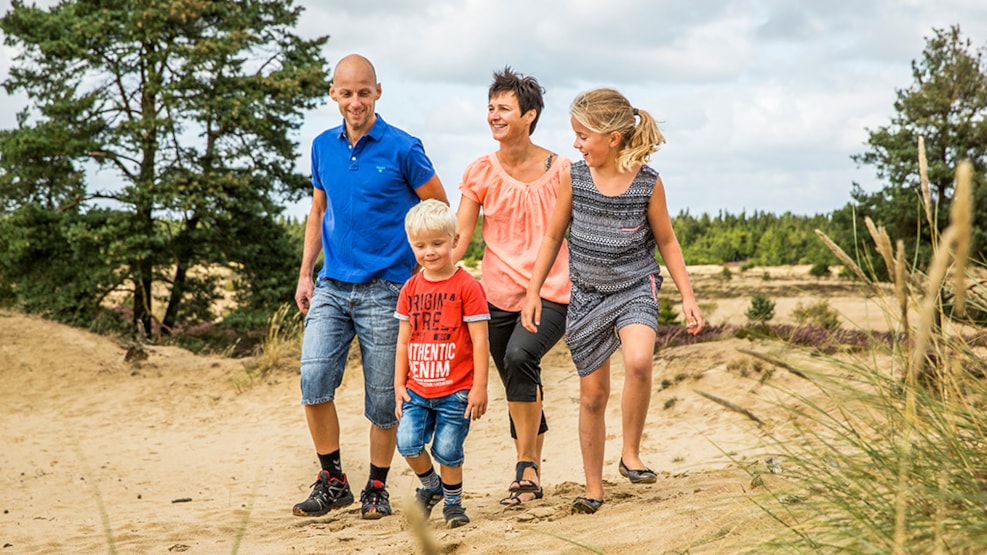 Hiking in Grene Sande - Beautiful walks near Billund
Hiking in Grene Sande - 10 minutes from Billund


Just 10 minutes outside of Billund, you'll find Gyttegaard Plantation and Grene Sande - two unique nature and Danish cultural history areas.
Park the car in the parking lot on Billundvej. From there you cross the road (mind the traffic) and on the other side there are plenty of hiking tracks to discover. The tracks go through the planted forest (dating back to 1898!), moorland with heather and inland sand dunes to enjoy.
Picnic spots are plentiful – just make sure you've bought a rug to sit on and the scenery will take care of itself.
In the beautiful surroundings around Gyttegaard Plantation and Grene Sande, you'll also find Gyttegaard Golf Club Billund and Golf Café, riding tracks and a 6 kilometer mountain bike route.
Destination Trekantomraadet © 2023