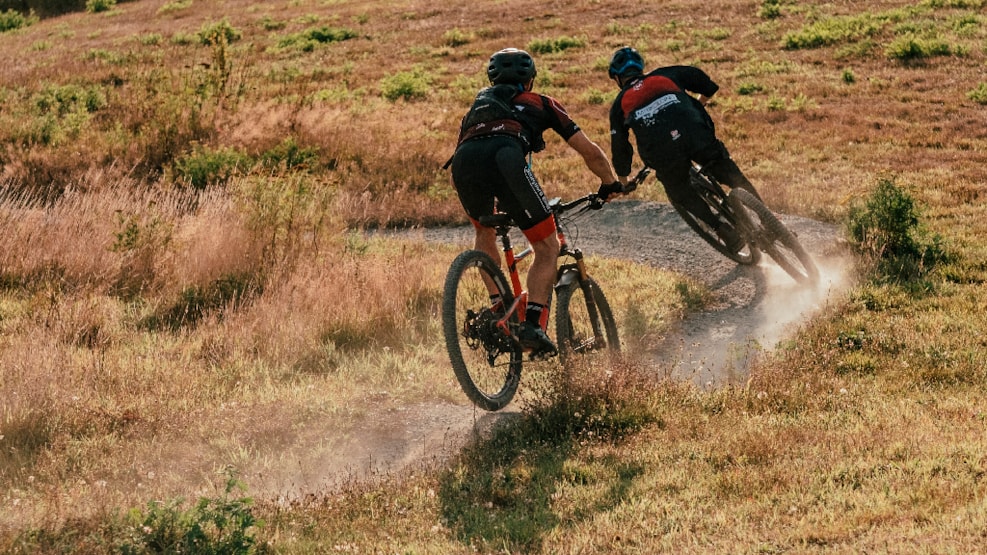 Hylkedalen - Mountain bike route in Kolding - MTB Route
Hylkedalen offers an exciting and challenging MTB terrain, where there are both trails for the beginner as well as the experienced.
Mountain bike in Hylkedalen
In the Hylkedalen in the middle of Kolding, you will find a MTB track with lots of challenges. The route can challenge both beginners and experts, through the forest and along the slopes of the river valley.
The track is straight (counter-clockwise), so be aware that you cycle the right way, and if you have to return, use the walking and cycling path on the south side of Seest Mølleå. Alternatively, you can use the asphalt cycle path that runs along the Hylkedalen, and get back to the start of the track.
In total, the track is 3 km, with many beautiful views and challenges.
At Trailcenter Seest - Hylkedalen, which is connected to the Mountain Bike track, there are toilets, changing rooms and water, etc.
Destination Trekantomraadet © 2023