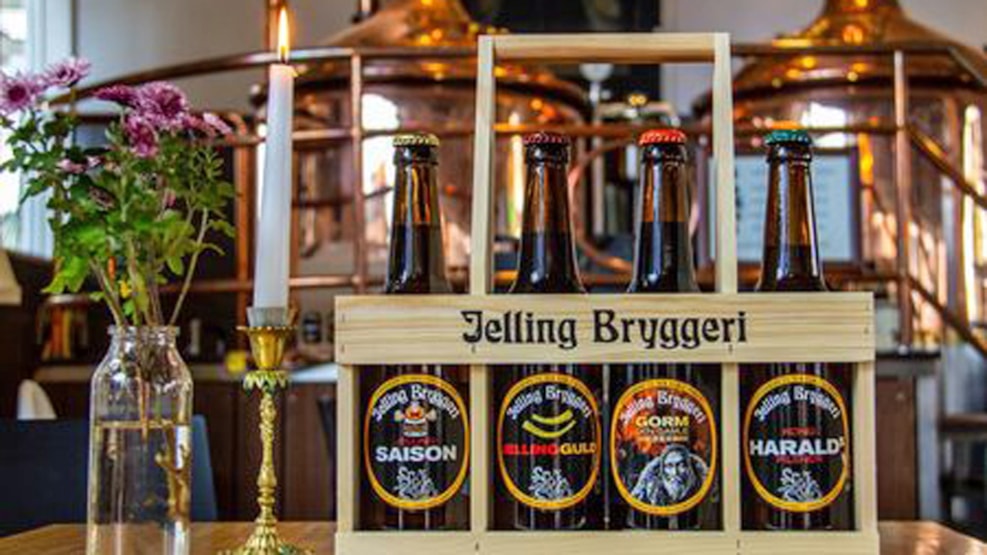 Jelling Bryggeri A/S
Jelling Bryggeri is one of the country's smallest breweries with a capacity of approx. 25,000 liters per year. The beer is brewed in Byens Cafe, which you will find in Byens Hus.
You can't help but find the cozy Jelling Brewery when you enter Byens hus. Here you will immediately see the brewery's beautiful copper kettles. All beer is brewed from scratch and based on the motto that good ingredients and a passion for the craft create the tasty beer. Beer for every taste is brewed here. From the dark 'Svend Tveskæg' to the light 'Gorm den Første' and a range of beers in between.
In Byens Café you can buy delicious lunch or dinner together with draft beer Jelling Bryggeri.
Destination Trekantomraadet © 2023