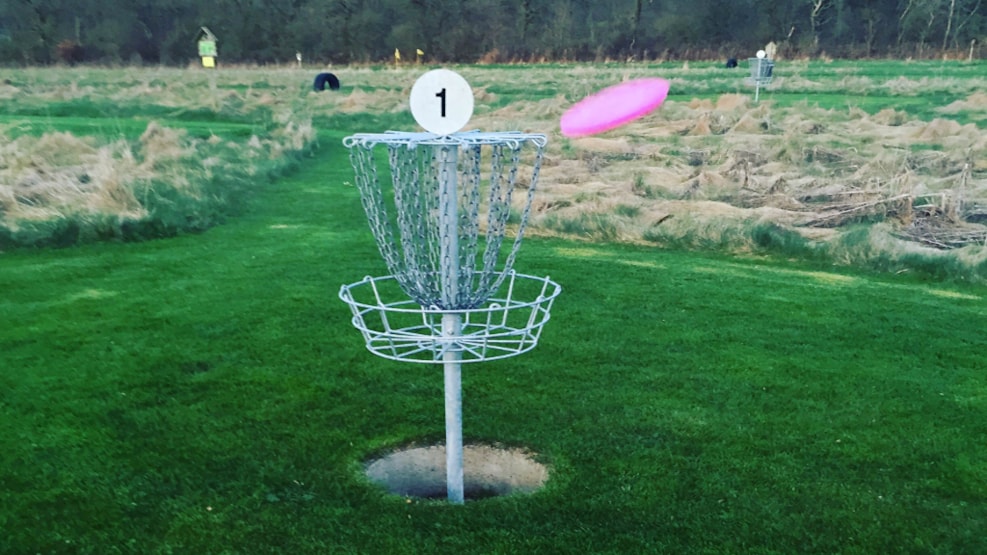 Kolding Frisbee Golf - Frisbee golf is a game for the whole family
Frisbee Golf is played on our 18-hole football golf course (Course B), so if you are not thrilled to kick a ball, you can instead throw a frisbee and still walk around the track together. In each football golf hole, there is a tube with a special frisbee golf basket - this is the target of the frisbee.
The frisbee is thrown out from the teeing ground and in through those obstacles that stand on each information card. Front foot set where the frisbee lands, when the next throw is made. The number of throws is recorded on the score card. The one with the fewest throws wins the game.
Frisbee Golf is ideal for events such as company arrangements, bachelor parties, family outings, birthdays, school arrangements, holiday activities and teambuilding. It is also great on a normal day when you feel like doing some exercise or getting some fresh air after a hard day's work.
We are located only 5 minutes from the Kolding Mall and just 2 minutes from the motorway exit, Kolding Ø. The bus stops only 150 meters from the course. So, with this central location in Kolding, everybody now has the opportunity to get out and enjoy a round of Frisbee Golf in the wonderful Danish countryside.
The concept is Pay & Play – so remember to bring cash, since we do not take credit cards. See you on the course!