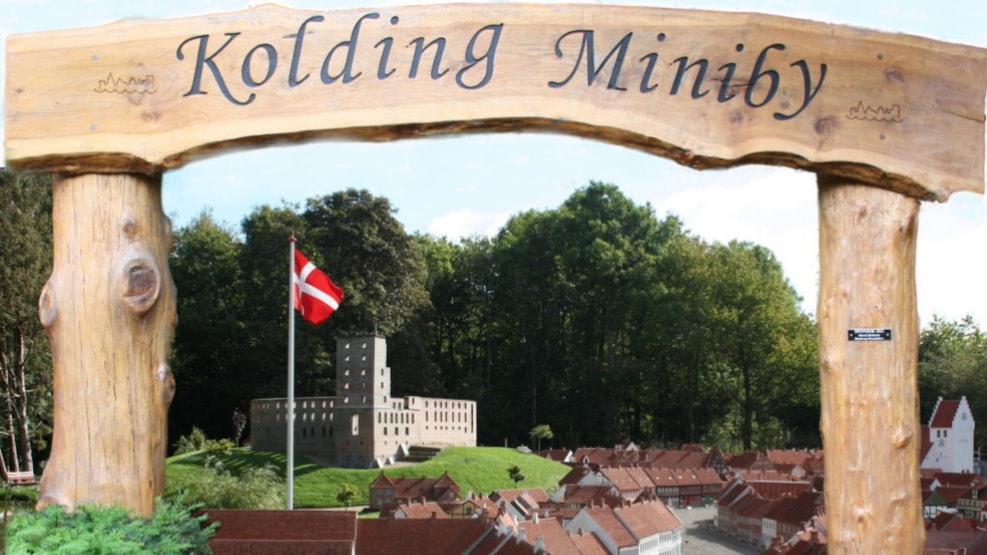 Kolding Miniature Town in the Geographical Garden in Kolding
Explore Kolding Miniature Town and see how the town looked in 1860-1870.
The association, Kolding Miniby, was founded in 1996 by 17 enthusiastic people, who had the aim of rebuilding Kolding as it looked in the period 1860-1870 at a scale of 1:10. By 2019, the association had around 280 members, of whom around 60 people were active.
Most of the buildings have been built at Christian 4 Vej 53, Kolding. Here is the office located. 
The Miniature Town in the Geographical Garden was officially opened in 2012 and the construction work is still going on. By 2021, around 450-500 of the planned 700 buildings had been erected. The erection of the remaining buildings will continue and be completed in 2026.
Kolding Miniby is characterised by the abundant window decoration on the houses, as well as the many miniature people and animals in the backyards. The Geographical Garden is a perfect setting for the miniature town, and it's easy to understand why Kolding Miniby has been called "the most beautiful miniature town in Denmark". During opening hours, the people building the miniature town are usually present and are only too pleased to answer your questions.
The entrance to the Miniature Town is free, once the entrance to the Geographical Garden is paid.
Book a guided tour in the mini town and / or in the workshop, for further information please contact 7554 0821.