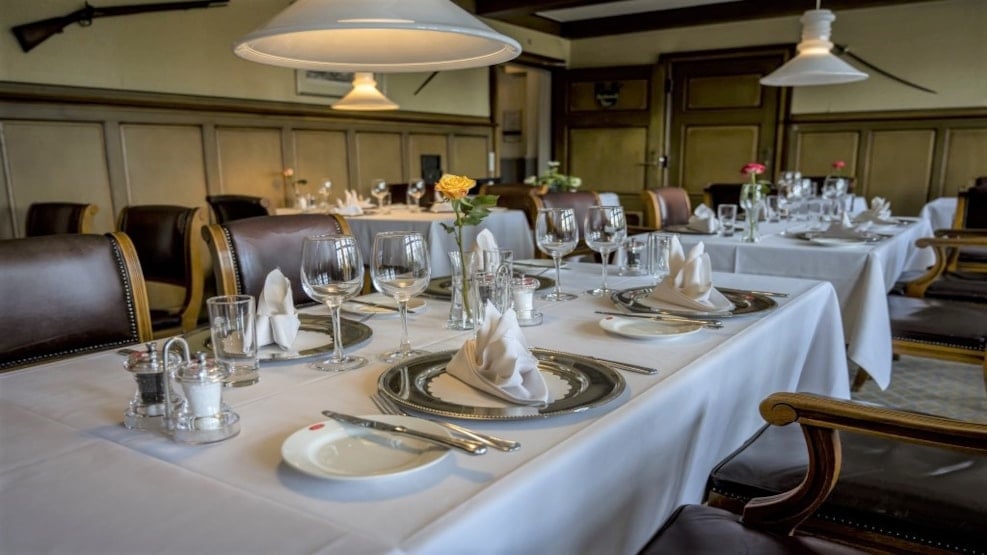 Kryb i Ly - Restaurant near Kolding
Self-pampering at one of Denmark's most beautiful and historic inns with soul and atmosphere.
The place was founded in 1610 and received a Royal Charter in 1737, but has been carefully restored and expanded in recent times.
It has an exceptionally central location close to highways in the southern Jutland, only few minutes from Fredericia, Kolding and Vejle. KRYB I LY has all modern hotel amenities, cozy atmosphere with the interior environment of genuine leather and exquisite materials.
The food is well prepared by our super-flexible enthusiastic kitchen team. Each bite makes life a little richer.
The menu consists of both classic old-fashioned inn dishes, but also modern food.

4-star inn with 77 presentable rooms held in bright colours with all modern facilities.
Conference and meeting rooms up to two hundred. All professional equipment. 12 meeting rooms, restaurant, bar, library with fireplace. New data projectors and free wireless high speed internet/LAN.
Indoor swimming pool, sauna, solarium and billiards.
Outdoor jogging or lovely walks, hunting and fishing or green fee to the area's many golf clubs. Own parking space just outside the door.
Destination Trekantomraadet © 2023