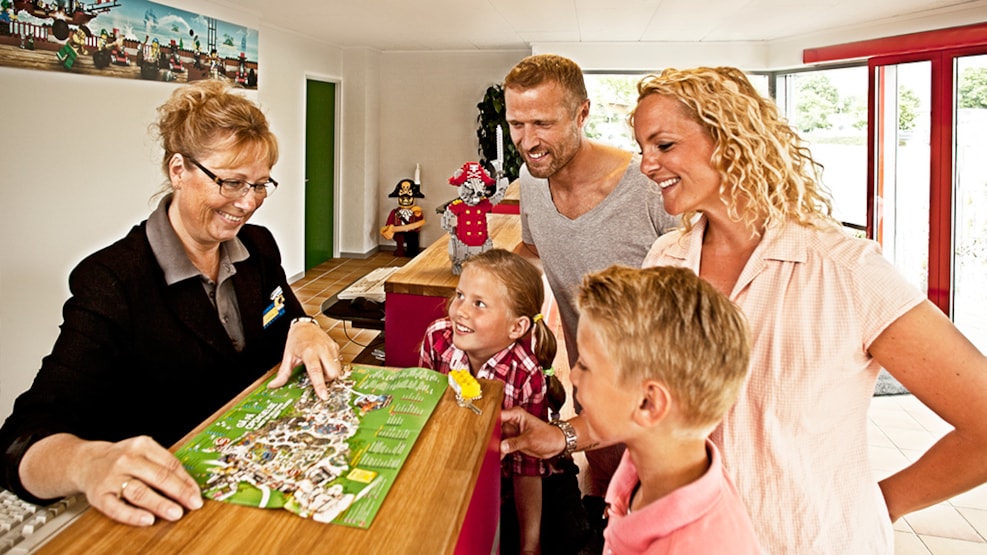 Green Experience
LEGOLAND Holiday Village - Wonderful and cozy holiday location in Billund
Family holiday at LEGOLAND® Holiday Village
On the doorstep of LEGOLAND® is the new LEGOLAND® Holiday Village, a cosy holiday location for the entire family, including a hostel, cabins and a campsite with lots of outdoor activities and plenty of room for fun and games.
Live like cowboys in our impressive Wild West cabins or like pirates in our family rooms. Or bring your own caravan or tent and enjoy the many activities and features offered at the campsite.
LEGOLAND Holiday Village features a LEGO® shop, playgrounds, a petting zoo, bonfire sites and, naturally, excellent shopping opportunities. We also offer a pirate restaurant where you can enjoy a large and delicious breakfast buffet or your evening meal.  Furthermore, we are neighbours of the Lalandia aqua park and Billund Bad swimming centre if you feel like having a splash.
Bring your entire family to LEGOLAND® Holiday Village. You will have the best time.
For more information, visit LEGOLANDHolidayVillage.dk
Destination Trekantomraadet © 2023