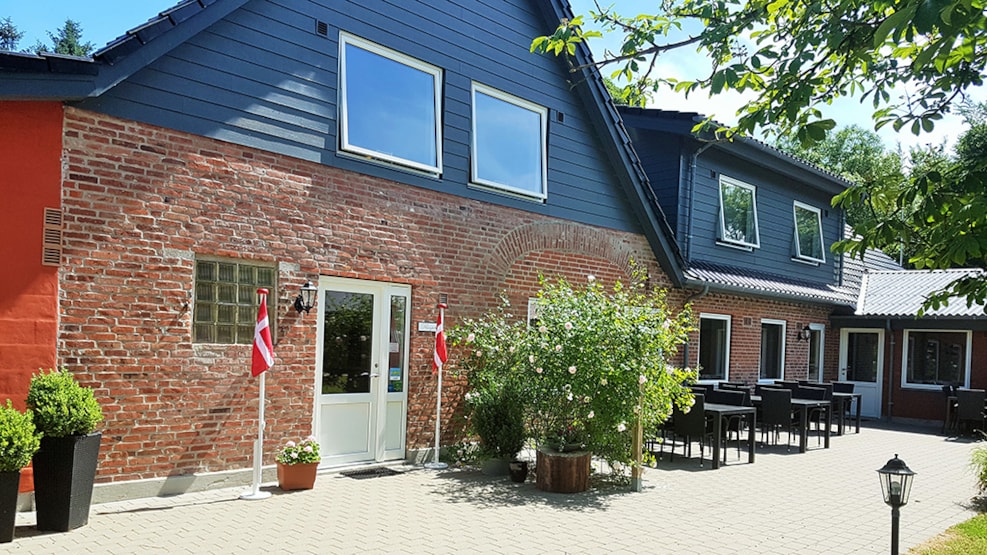 LOasen Vesterhede - Nice holiday apartments near Billund
Stay close to nature in modern apartments on a small farm. Here you will find plenty of space and personal hospitality. Located approx. 15 min drive from attractions such as LEGOLAND, LEGO House and WOW Park in Billund.
LOasen Vesterhede has 8 apartments in different sizes. They all have a private shower and toilet, as well as a small kitchenette with a fridge and tea / coffee making facilities.
It is possible to recharge your car during your stay, as we have 8 charging stations.
Large and cozy common rooms decorated with respect for the history of the buildings means that it is also nice to be here, even if it is not summer weather outside. Access to large kitchen.
Many outdoor activities, such as a large playground, pedal carts, table tennis and a campfire.
In the old hayloft there is an activity / living room with TV, table football, air hockey and other games.
We look forward to welcoming you and we will do our best to ensure that you have a wonderful and memorable holiday experience.