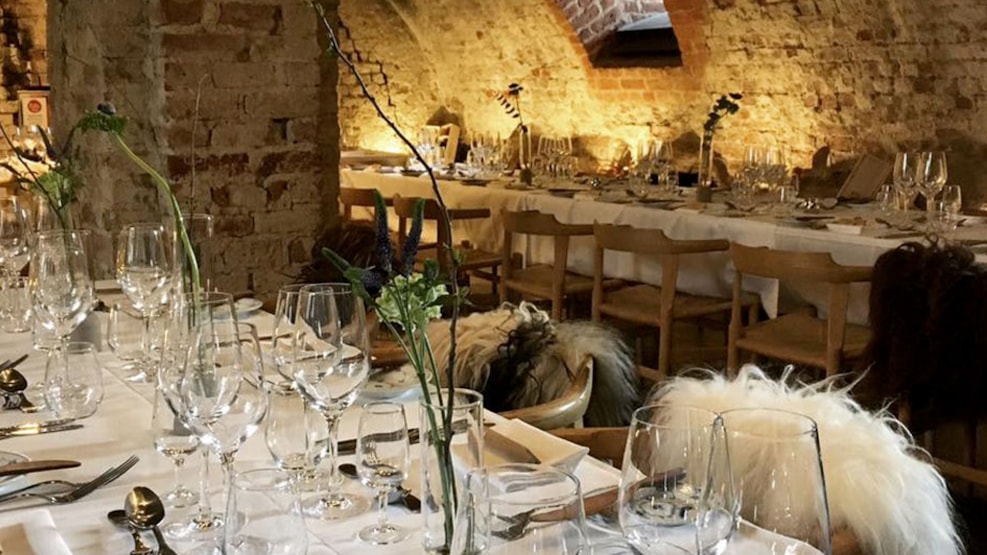 Madkælderen
In the historic surroundings you can be enriched with adventurous dining experiences at Madkælderen.
Madkælderen is located in the basement beneath the north wing of the castle. It is a modern restaurant surrounded by history. Madkælderen has seating available for 80 people and features a classic Danish lunch menu and an interesting evening menu with all inclusive. The basement dates back to the middle of the 15th century.
Outside normal business hours, the restaurant hosts receptions and festive occasions, often combined with an evening visit to the museum's exhibitions or the uniquely restored south wing.
Lunch: Monday - Sunday 11am - 4.30pm
Dinner: Thursday-Saturday 6.30pm-10pm
Destination Trekantomraadet © 2023