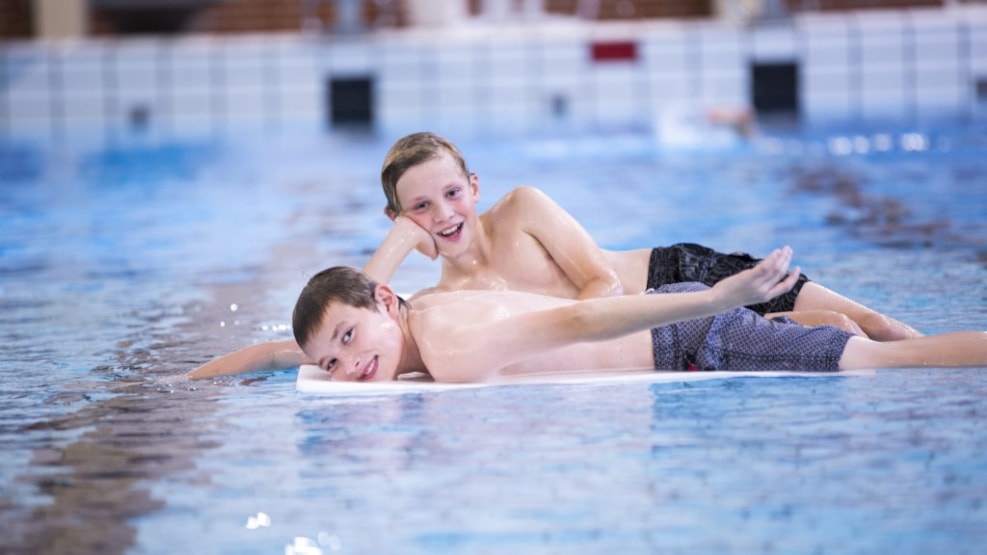 MAGION public Swimming pool - Swimming pool with room for everyone in Grindsted
MAGION public swimming pool in Grindsted is a place for fitness swimming, playing, bathing and just having a cosy time with your family. The youngest can play with water toys in the baby pool. For the older children there is playground equipment and pool belts for everyone. You will also find 1 and 3 meter tilts, water slides, saunas, turkish bath and solarium.

Click here to see prices and opening hours.