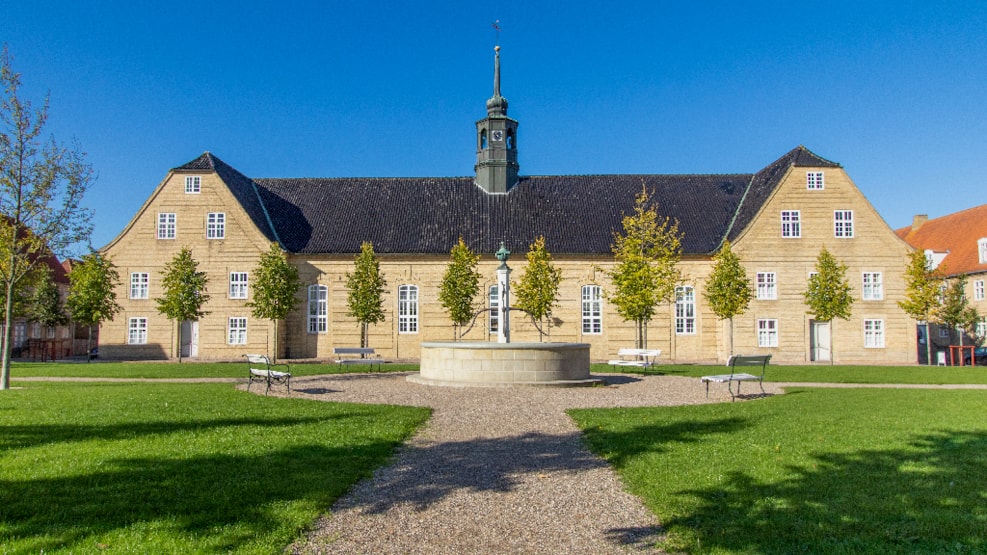 The Moravian Church in Christiansfeld (Brødremenighedens Kirke)
Get fascinated by the simplicity of the Moravian Church, and feel the atmosphere of the old church build in August 1777.
The Moravian Church also called "the floor house"- has Denmark's largest church interior without supporting pillars. The church can accommodate around 1000 people.
It was consecrated on the 13th of August in 1777, and 20 years later the two side wings were added. Like the other houses in Christiansfeld, the church is a protected building.
The church is characterized by simplicity. The large room is completely white without an altar, font or wall decoration. Nor are there a pulpit, but just a liturgy table where the minister can lead the church service. The lighting in the church consists of the old handmade chandeliers from 1776. The wooden floor is sanded and untreated.
In the church you'll find the great Marcussen-organ from 1865 containing 20 stops.
All are welcome to participate in the church services and ceremonies.
To arrange a guided tour of the church, please contact the Christiansfeld Centre tel: +45 79 79 17 73.