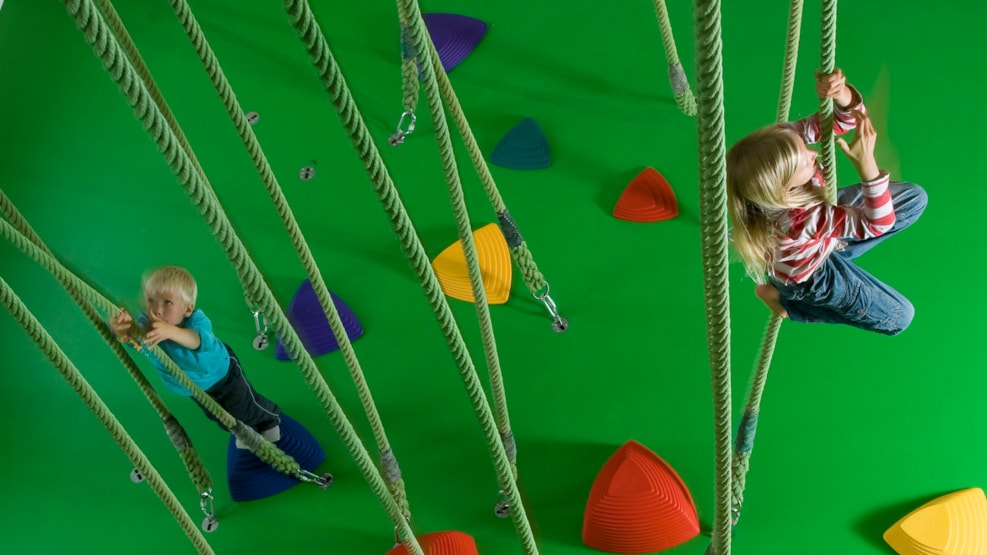 Nicolai for children - A unique experience universe for kids in Kolding
Are you ready to explore the most amazing universe in Kolding? Are you curious about the children's favourite place in the city? If your answer is YES, Nicolai invites you for a day full of play and adventures in the childrens culture house in Skolegade.
.
The house, called Nicolai for children, reveals an entirely new world that you most certainly have not seen before in your life. It is a place, where you can experience four different universes at the same time; a place, where you are encouraged to be active, creative and hungry for adventure.
Start the tour in the Jungle and be a part of Mowgli's wild world, where you can climb the green ropes running from floor to ceiling, or jump from one colourful island to another without touching the ground. Doesn't it sound awesome to be able to enjoy nature indoors? Bring your friends, and the game becomes even more exciting.
The unforgettable adventure continues in the Cave, where you can transform into any magical being, you can imagine. Let your fantasy take over in the theater room, defeat the evil dragon and become the celebrated hero of the Cave.
But the excitement doesn't stop here. If you go up to the first floor, you find two creative workshops, where you can paint and draw, cut and glue, hammer and saw and experiment with hundreds of different materials, which you can use to create your own dream toy. Colours, shapes and sizes will not set any boundaries for your imagination, so do not hesitate, come and build your supersonic car or design your own doll house and take your new toy home, if you wish.
If you would like to see Nicolai's universe from above, you can spend some time in the Cloud on the second floor. When you sit on the cloud and look down through the glass floor to the workshop room, let your thoughts and dreams take you away. Relax, be inspired and start playing all over again!  
Destination Trekantomraadet © 2023