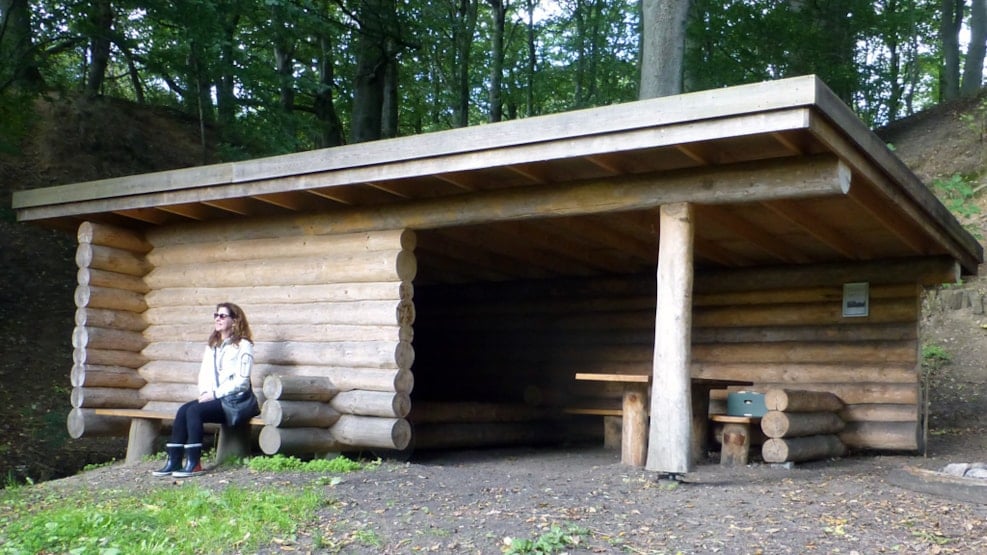 Påby Shelter (Kolding Å) - Accommodation in nature with beautiful views of the meadows by Kolding Å
The Påby shelter at Kolding Å
At Påby Enge there is a shelter with beautiful views at Kolding Å. From the shelter there is access to Kolding Å. Remember to bring water and firewood.
The shelter can fit 6 people and there is a campfire and table and benches with roof over.
The shelter is located on the Påby Enge route, which is marked with yellow arrows. This route has a starting point from Præstekæret at Påby as well as Harteværket.
Nearest parking is 350 meters from the address Præstekæret 32, 6000 Kolding. It is not possible to drive by car to the shelter.
Booking: The shelter can be booked via the Harteværkets website.
Destination Trekantomraadet © 2023