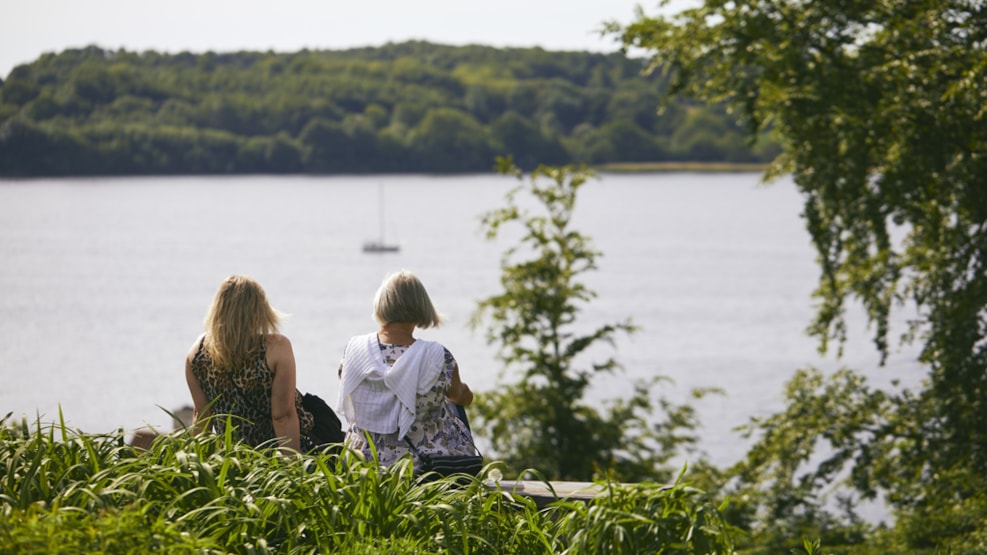 The Park of Trapholt - Experience the marvellous park in Kolding
Enjoy the panoramic view of Kolding Fjord from Trapholt's beautiful gardens. The landscape architect C.Th. Sørensen specifically designed the garden to open up the views of the fjord. The lawn curves faintly towards all sides, mimicking the curvature of the earth and directing our gaze down to the water.
While here, we invite you to also explore Trapholt's sculpture park and its collection of monumental sculptures by artists such as Bent Sørensen, Ingvar Cronhammer, Ole Christensen and Erik Heide. Seek out all the beautiful sculptures if you can find them – the museum guides are happy to provide you with a map of the sculpture park. You will also find the remains of the vast apple orchard that covered the entire park area in 1936. The Trapholt gardens and sculpture park are open every day at all hours, and there is no admission fee – so you can enjoy the beautiful views and amazing sculptures anytime you wish, entirely free.