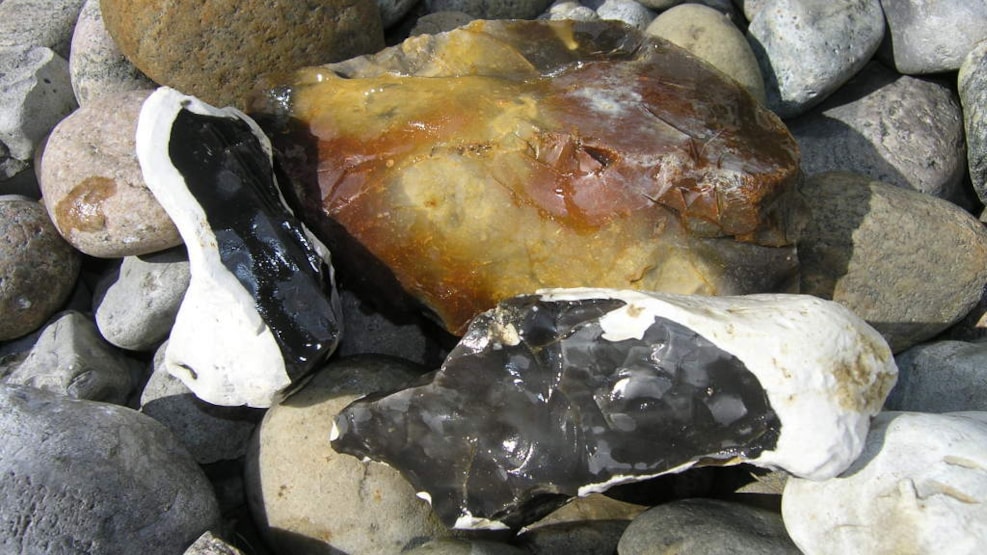 Pebble and fossil hunting at Lillebælt
Hunt for specimens of Little Belt's many different beach pebbles and fossils along the coast.
Hunting for pebbles at Little Belt
Behind each pebble is a story about its creation and how it made its way to the shores of Little Belt. Little Belt's beaches are particularly well known for their fossils and variety of beach pebbles, so this is your chance to bring home a special pebble or fossil.
Learn more about beach pebbles and fossils
If you're new to beachcombing and fossil hunting, Little Belt's rocky shores might seem overwhelming – but fear not! There's plenty of information available online at Naturpark Lillebælt and in person at the Trelde Næs Nature Centre. The Nature Centre has plenty of information about some of the classic types of pebble you might find on your beach walk as well as a small exhibition of some of the fossils found at Little Belt.
The best fossil sites by Little Belt
You can find fossils and various beach pebbles in most places along Little Belt, but there are certain areas known to be particularly "stone and fossil rich". We recommend you head to Hagenør or Trelde Næs to look for beach pebbles and fossils when you are in Fredericia.
See what others are sharing on Instagram