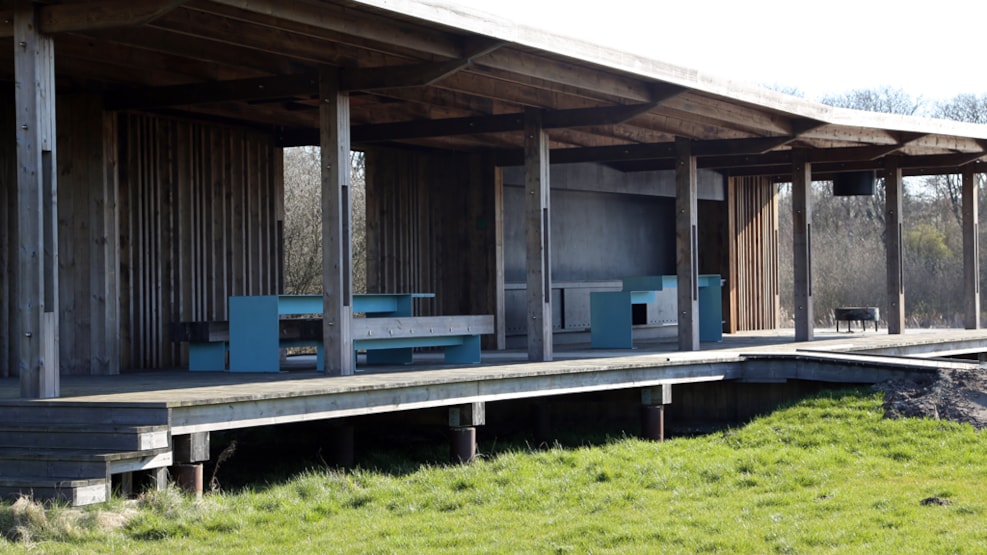 Picnic shelters - The Climate Pavilion in City Park East in Kolding
Kolding has many beautiful places where you can relax and enjoy the nature while eating your packed lunch.
Lunch house - The Climate pavilion in the City Park East
Visit the climate pavilion and bring your lunch or some wood so you can light the bonfire.
The pavilion is placed in the grassland between nature, the city and close to the Marielund Forest. The large green area has been the center of a larger climate project that has turned the park into an exciting place with bridges, paths and streams.
The city park is connected to the training pavilions next to Troldhedevej and the Marielund Forest by the Troldhedesti. The park is connected to the city through the Play Park.
Destination Trekantomraadet © 2023