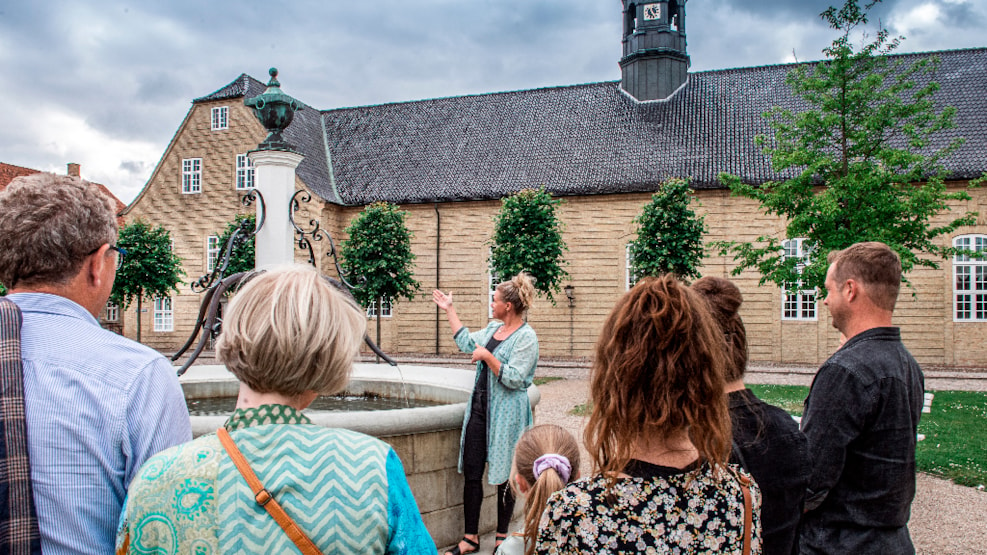 Public city tour in Christiansfeld
Year round it is possible to get on a public guided tour of Christiansfeld.
The public guided tour is a historical tour of Christiansfeld, where there is an opportunity to be introduced to Christiansfeld- and Moravian history and the special urban planning and architecture.
Christiansfeld is the only city in Denmark, which is included in the UNESCO World Heritage List, which helps to make a city tour in Christiansfeld special.
The tour starts in the Christiansfeld Center, Nørregade 14, where you can also buy your ticket. The guided city tours takes 1½ hour and you can benefit by booking your tickets in advance on tel: 79 79 17 73.
The price is kr. 60,- adult, children attend for free.
We have public tours in Danish in the following periods:
January 2th to March 31th
All Saturdays at 1:00 PM
April 1th to August 31th
All Saturdays and Sundays at 1:00 PM
June 25th to August 31th
Monday to Friday at 11:00 AM 
All Saturdays and Sundays at 1:00 PM
September 1th to October 31th
All Saturdays and Sundays at 1:00 PM
November 1th to December 21th
All Saturdays at 1:00 PM
We have public tours in English in the following periods:
June 27th to August 29th
Every Wednesday at 1:00 PM
Destination Trekantomraadet © 2023