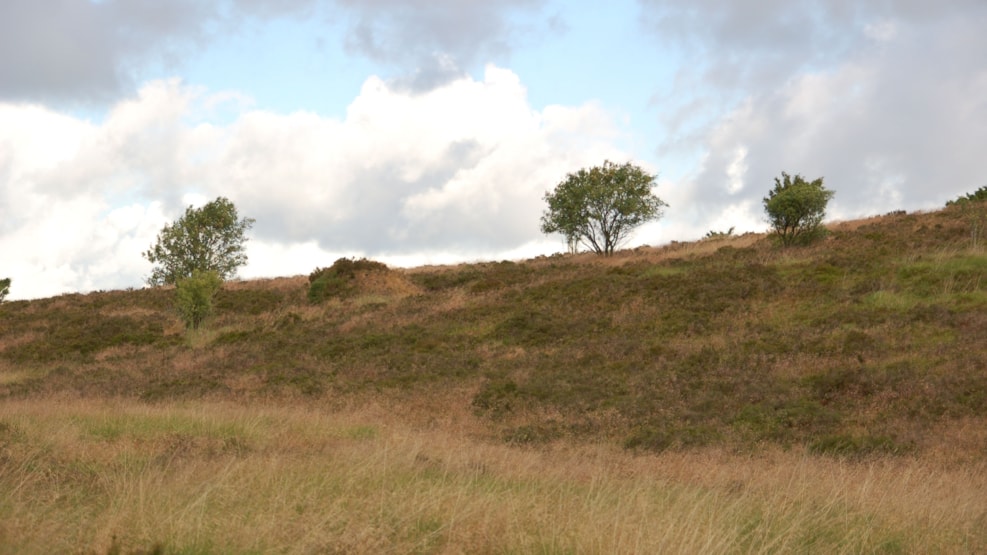 "The Row Mountains" - Take a walk in the beautiful mountains in Billund
"The Row Mountains" near Billund
The row mountains is a 2 km long, 25 metre wide and up to 9 metre high sand ridge that stretches along the marsh, Simmelmose - a rarity in the otherwise flat landscape. Follow the sandy path that winds through the heather-filled tops of the ridge. 

There is public access to the row mountains from the car park at Sdr. Egsgårdsvej.
Destination Trekantomraadet © 2023