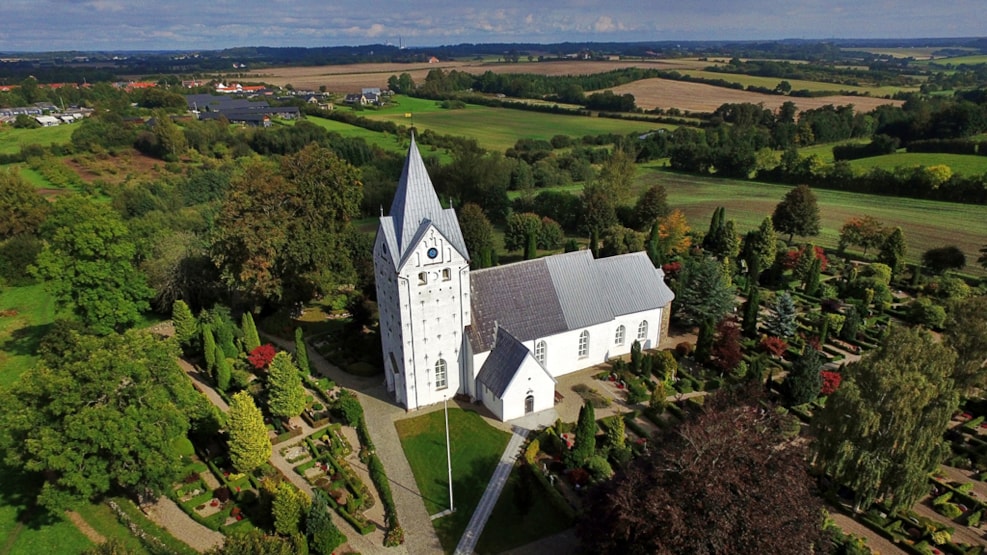 Sdr. Bjert kirke - Church near Kolding
Sdr. Bjert Church are from the late 1100 and replaced a former church made in wood.
The Tower was build between 1450-1500.
The roof of the Church are made of lead. Under the Swedish wars the Swedish soldiers stole lead from the roof to make bullets.
In 1660, a plumper had to work in 6 weeks to fix the roof.
In 2015 the inside of the Church was under a complete restoration.
Destination Trekantomraadet © 2023