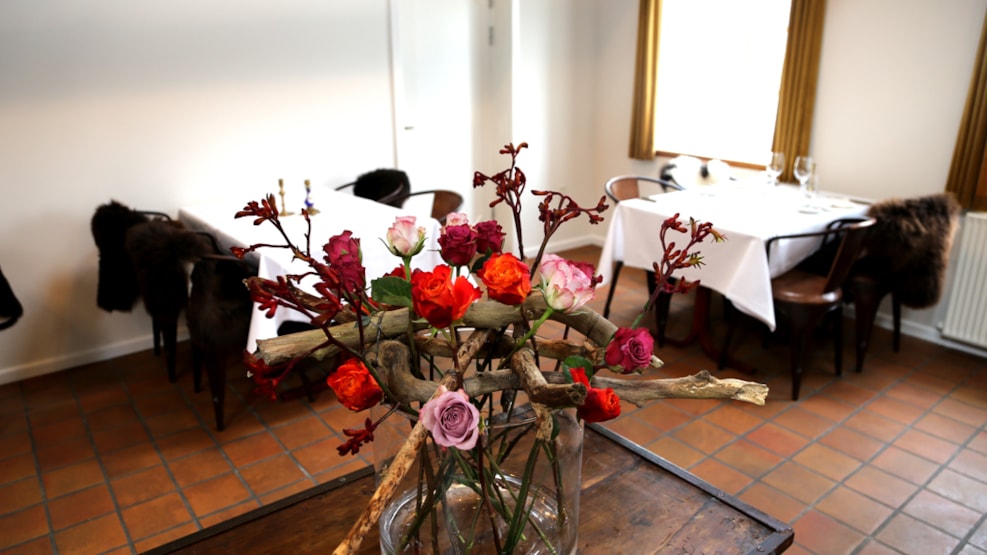 Sdr. Bjert Kro - Fantastic restaurant near Kolding
Sdr. Bjert Kro is beautifully placed in peaceful surroundings in the south of Kolding Fjord. After a short drive from the centre of Kolding you'll arrive at the inn that has a long history in the local area where it has been used as a savings bank and a grocery store. Today the inn are arranged as an inn-keeping with room for everyone who appreciates a familiar host and a honest gastronomic experience.
The food has a central role in the visit at Sdr. Bjert Kro. The kitchen follows the season of the nature when choosing the most fresh and tasteful produce in season. The good taste are a keyword and as a guest you can taste the classic inn-dishes with a twist at lunch and at dinner along with an 'Inn Univers evening menu' consisting of multiple dishes.
Sdr. Bjert Kro have more than seven homelike twin-bedrooms where you can enjoy the peace and the day after eat a well-done breakfast meal in the innkeeper sitting room.
The inn is owned and driven by the couple Emil and Kathrine Rask Bahr who has many years of experience in the restaurant business. Their mutual dream is to manage a heart warm place where the gastronomy and the guest is in focus.
Destination Trekantomraadet © 2023