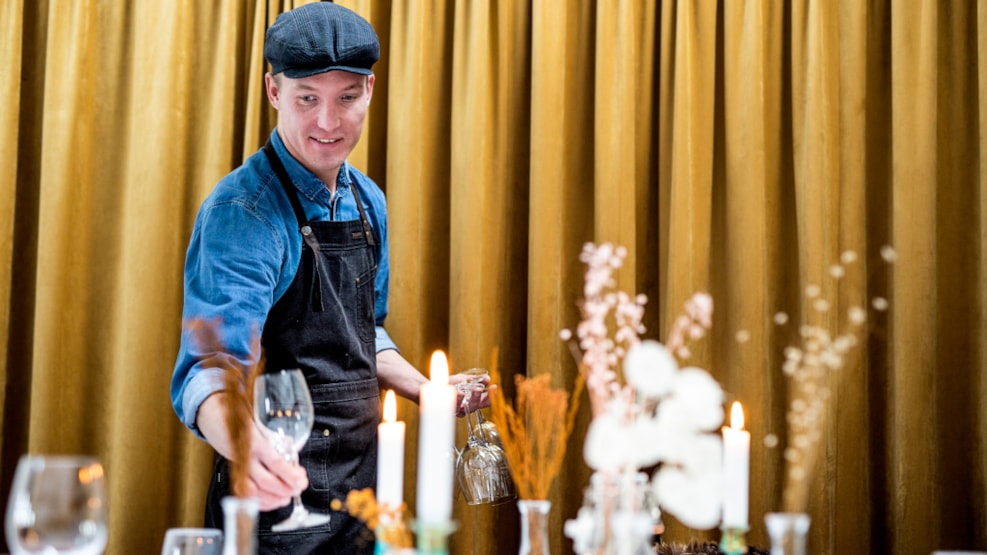 Sdr. Bjert Kro - Local inn near Kolding
Meet at an authentic Danish inn in a quiet, picturesque setting south of the Kolding Fjord.
Sdr. Bjert Kro is beautifully located in quiet, scenic surroundings south of Kolding Fjord. A short drive from the Kolding city centre, you arrive at the inn which has a long, local history where it has served as everything from a savings bank to a grocery store. Today, however, the inn is designed as an inn - in the best sense of the word - with room for everyone who appreciates homely hospitality and honest gastronomic experiences.
Food plays a central role when visiting Sdr. Bjert Kro. The kitchen follows the turn of the seasons, selecting the freshest and tastiest ingredients of the season. For this reason, good flavours are the key word and, as a guest, you can enjoy both classic croissants with a twist for lunch and dinner - as well as a 'Kro Univers evening menu' consisting of several dishes.
Sdr. Bjert Kro has seven homely double rooms where guests can enjoy the peace and, on the following morning, enjoy a well-prepared breakfast in the inn's dining room, Gæstgiverstuen.
Today, the inn is owned and operated by the couple Emil and Kathrine Rask Bahr who have many years' experience in the restaurant industry, both at home and abroad. Their shared dream of running a welcoming establishment - where gastronomy and hospitality go hand in hand - was awakened when they worked together at Svinkløv Badehotel.
Destination Trekantomraadet © 2023