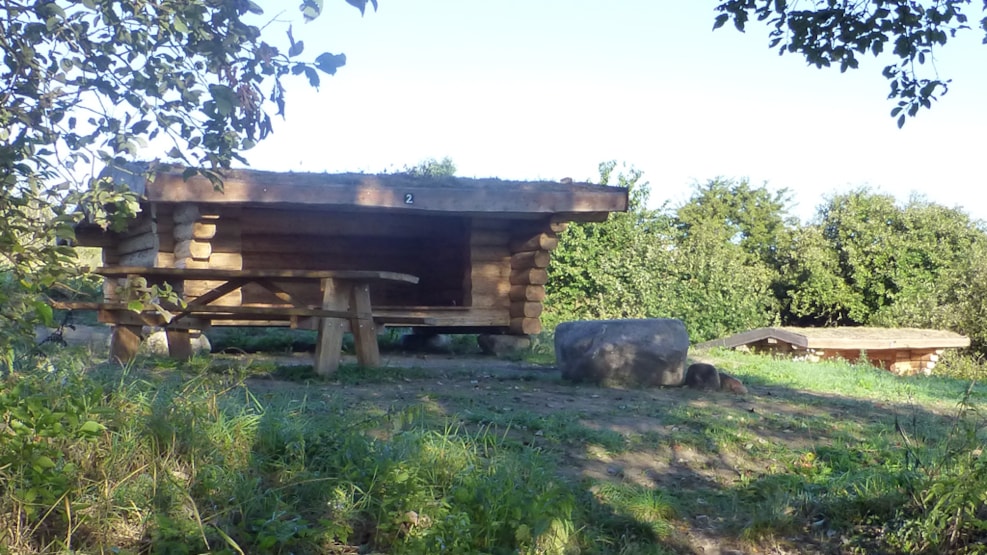 Shelters Ferup Lake - Shelters Ferup Lake - 3 shelters by the lake with campfire in beautiful surroundings
At Ferup Lake there are three separate shelter places, each with its own shelter, barbecue and campfire and in addition there is access to a common composting toilet.
Each shelter can accommodate 6 people. Remember to bring firewood and water yourself, as well as toilet paper and hand sanitizer.
The three shelter sites are all located so they have a beautiful view of Ferup lake.
Booking takes place on the "Naturstyrelsens" website. Please note that your booking will be waived if you have not arrived at the shelter within 2 hours of the booking start. However, if no one has booked the place, it is accessible to everyone.
The closest parking to the shelter places can be found at Dybvadbro Station, Egtvedvej 132, 6000 Kolding. You are not allowed to drive by car on the Troldshedestien trail, but from the parking lot you can follow the Troldhedebane heading west for 2 km to the shelters.
Destination Trekantomraadet © 2023