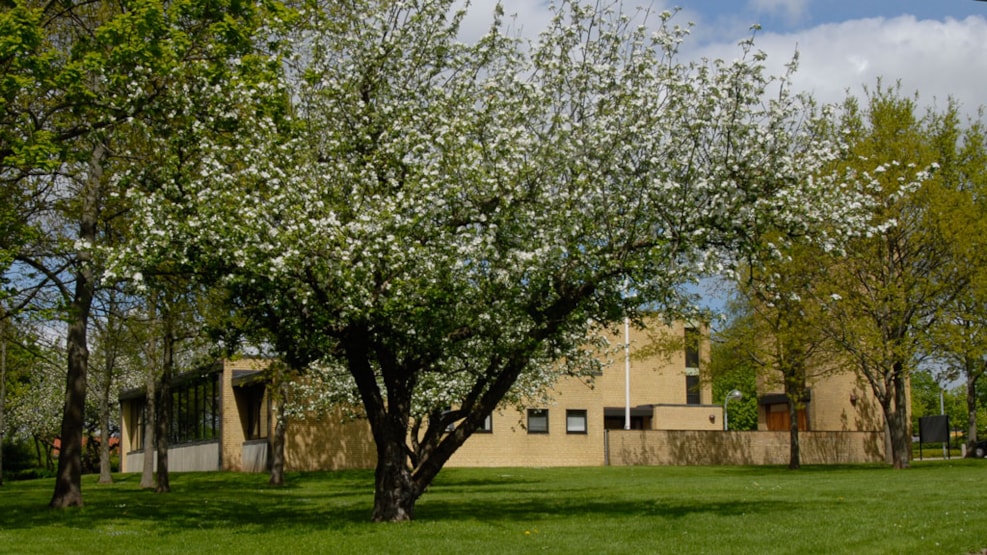 Simon Peters kirke - Church in Kolding
Simon Peter's Church, which is named after the apostle Peter, was designed by architect Holger Jensen and inaugurated in 1979. The church was built in an old apple orchard in northern Kolding, and some of the old apple trees are still in the garden.
But Simon Peter's Church is so much more than yellow hand-molded bricks.
Photos of vivid faces meets you at first when you visit Simon Peter's Churchs website. And that is not a coincidence; Simon Peter's Church is a place where people meet throughout the week. All kinds of people that legitimately - but for very different reasons - can call Simon Peter's Church for "my church".
Simon Peter's Church also houses Kolding International Congregation (KIC), which provides church services in English.