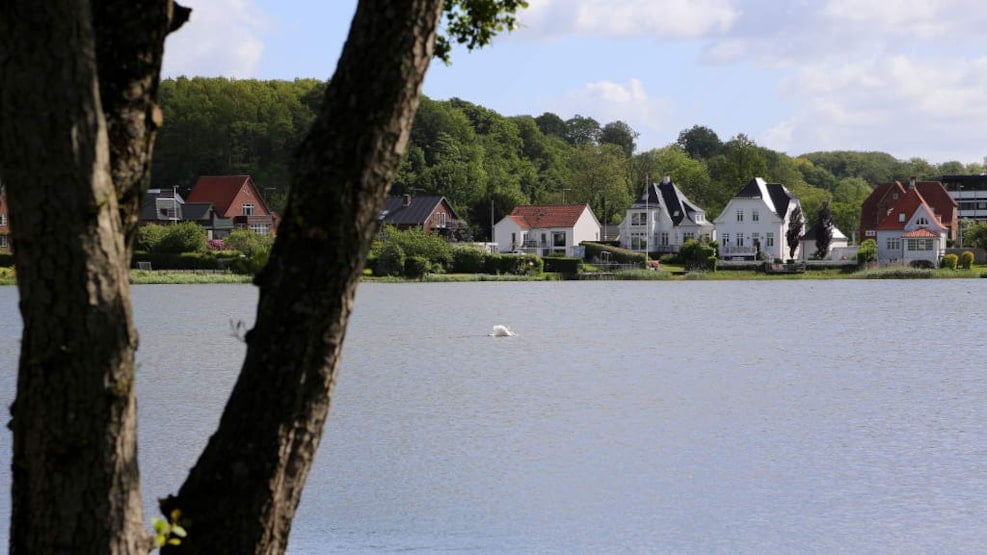 Slotssøen in Kolding - Read more about the route around Slotssøen in Kolding
Experience the beautiful view and the beautiful areas of the 3 km long route around the lake.
The lake and its surroundings embrace the oldest and most iconic spots in Kolding that everyone should visit at least once. The walk around this area will take you to an engaging journey, where you can discover 16 unique sights with cultural, historical and recreational importance. Some of these are distinctive pearls and others are hidden jams, all of them representing the combination of the royal past and the design-oriented present of Kolding.
The attractions, such as Koldinghus Castle from the 13th century, the Stables Yard or Sct. Jørgens Gård, a former hospital for the poor, invite you back in time with their intact charm and historic significance. Other points of interest, including Legeparken, a park with creative character or Slotssøbadet, our aquatic center with modern architecture, serve as popular leisure facilities for both locals and tourists all year round.
Regardless of whether you take this 3 km long tour with friends, family or solo, one thing is for sure: at the end of the walk, you will be richer with an authentic tourism experience!
Destination Trekantomraadet © 2023